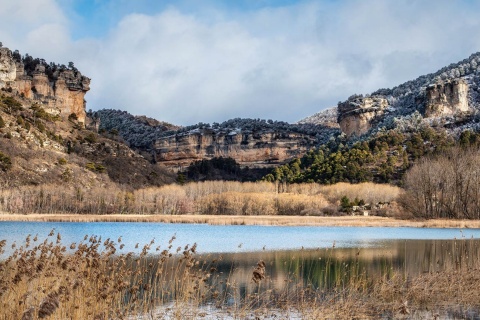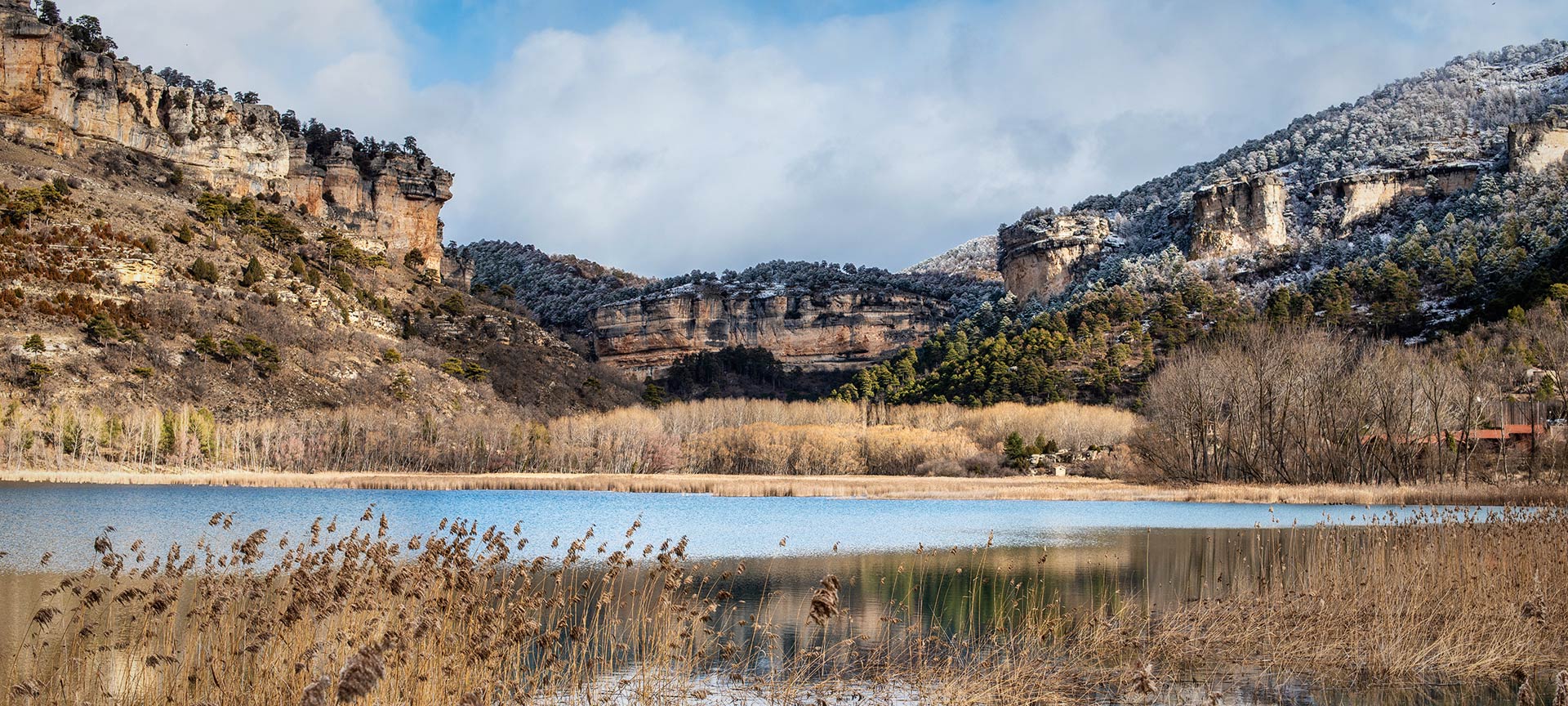 Enjoy a holiday exploring the Serranía de Cuenca Natural Park
 If you're a nature lover and you long to immerse yourself in deep forests where you can enjoy the peace and tranquillity of the natural world, then you absolutely must visit the Serranía de Cuenca Natural Park. A place where there are so many secrets to be discovered as you walk along the paths, from impressive ancient geological formations to the incredible landscapes that await you in these mountains.
El Ventano del Diablo

It's said that this spot, just above the river Júcar, was the place where the devil himself performed ceremonies of witchcraft, pushing anyone who dared to peek out of their windows over the steep cliff edge. But today, what you'll find here is a rock formation high above the river that creates a natural viewpoint from where you can admire some stunning views, views that despite the name (translated into English it means 'The Devil's Window') are far more reminiscent of heaven than hell. From here you'll see how the river Júcar winds its way through a narrow gorge, creating some spectacular views that you can enjoy from above.

At the heart of the natural park there's a piece of hidden magic: the province of Cuenca's 'Enchanted City'. A place where you'll find incredible natural rock formations over 90 million years old, a geological feature that dates back to ancient times when this area was covered by deep seas known as the Thetys Ocean. It has been declared a Natural Site of National Interest, and today you can wander among the many shapes and figures sculpted in rock that make up this enchanted city, and let your imagination run riot in a magical setting.

La laguna de Uña

Very close to Uña, a lovely little mountain village where you can lose yourself among buildings over a hundred years old, you'll find a wide lagoon that's a great place to enjoy the beauties of nature. To discover its secrets, it's best to take the path towards Escalerón and La Raya that curves around the whole of the lagoon, letting you enjoy the wonderful scenery and the region's flora and fauna, spotting some of the many species of bird, or a giant hundred-year-old linden tree.   

The illustrated landscape of Valdemeca

A tiny mountain village with lots to love, not only stunning scenery, but also the sculptures that go with it. Here you'll find 18 sets of steel sculptures based on real people. These were later painted and provide snapshots of village life. They're the work of Luís Zafrilla, who was able to integrate the sculptures with their surroundings, creating a true 'illustrated landscape' of real beauty.

Torcas de los Palancares

A great place to appreciate the joys of nature that's very close to the city of Cuenca. Here you'll find around 30 sinkholes caused by the underwater erosion of the limestone, and if you visit in the autumn it's more than likely that they'll be full of water. These sinkholes are over 80 million years old and are a part of the Palancares y Tierra Muerta Natural Monument. There are lots of routes that will lead you to the different sinkholes, and many of them are linked to stories and legends that'll set your imagination alight.
In the Serranía de Cuenca Natural Park you're sure to find lots of perfect places to enjoy a dream holiday in the heart of nature. Come and explore them and lose yourself in a mountain range that's full of secrets.  
What to do
Travel plans for inspiring you
---