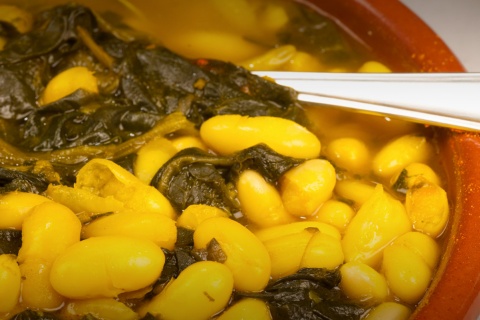 Madrid style chickpea and vegetable stew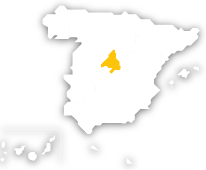 Ingredients

Ingredients for 6 people: ½ kg of chickpeas ¼ kg of spinach 150 gm of carrots 2 onions 1 tomato 2 hard boiled eggs 1 dl of oil garlic bay leaf pepper parsley salt

Preparation

Put the chickpeas into a pan (previously soaked overnight) to cook. When they boil, remove the froth and add a little oil, an onion, the carrot, a bay leaf, two cloves of garlic and a sprig of parsley. Allow to cook until the chickpeas are tender. Cook the spinach in another pan until it is ready.Drain and chop, then add to the pan with the chick peas. Remove the onion, carrot and a spoonful of chickpeas from the pan and put through a sieve.The purée obtained should be put back into the pan and mixed well. In a frying pan, fry a little finely chopped onion, a clove of garlic, a sprig of chopped parsley, a little pepper and the tomato. When the ingredients are fried, dissolve in a little of the stock of the stew and add to the pan. Check the salt if necessary.

Presentation

Slice the hard boiled eggs and place on the stew to serve.
What to do
Other recipes that may interest you
---