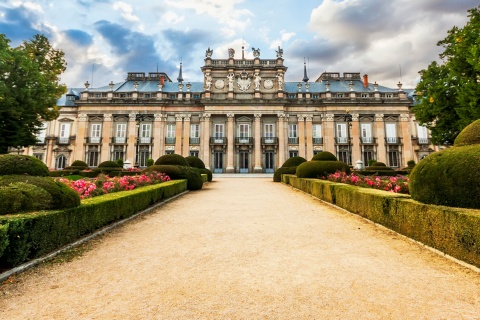 La Granja de San Ildefonso Royal Palace
It is located in the Guadarrama mountains and was once a royal residence, and an example of European palace architecture.
Henry IV of Spain built a hunting pavilion in this area in 1450, and the Catholic Monarchs later donated the property to the Hieronymite monks of El Parral. In the 18th century, Philip V, the first Spanish king from the Bourbon dynasty, built the Royal Palace of San Ildefonso, a magnificent example of European palace architecture. Its gardens and fountains are styled after Versailles, with constant references to legends and mythology, and the rooms are decorated with marble from Carrara, Japanese lacquer and crystal chandeliers. Its name comes from an old farm ("granja") owned by the Hieronymite monks.
La Granja de San Ildefonso Royal Palace
---
Plaza España 15
40100 San Ildefonso o La Granja, San Ildefonso, Segovia (Castilla y Leon)