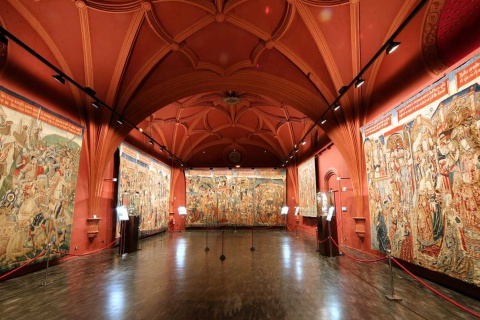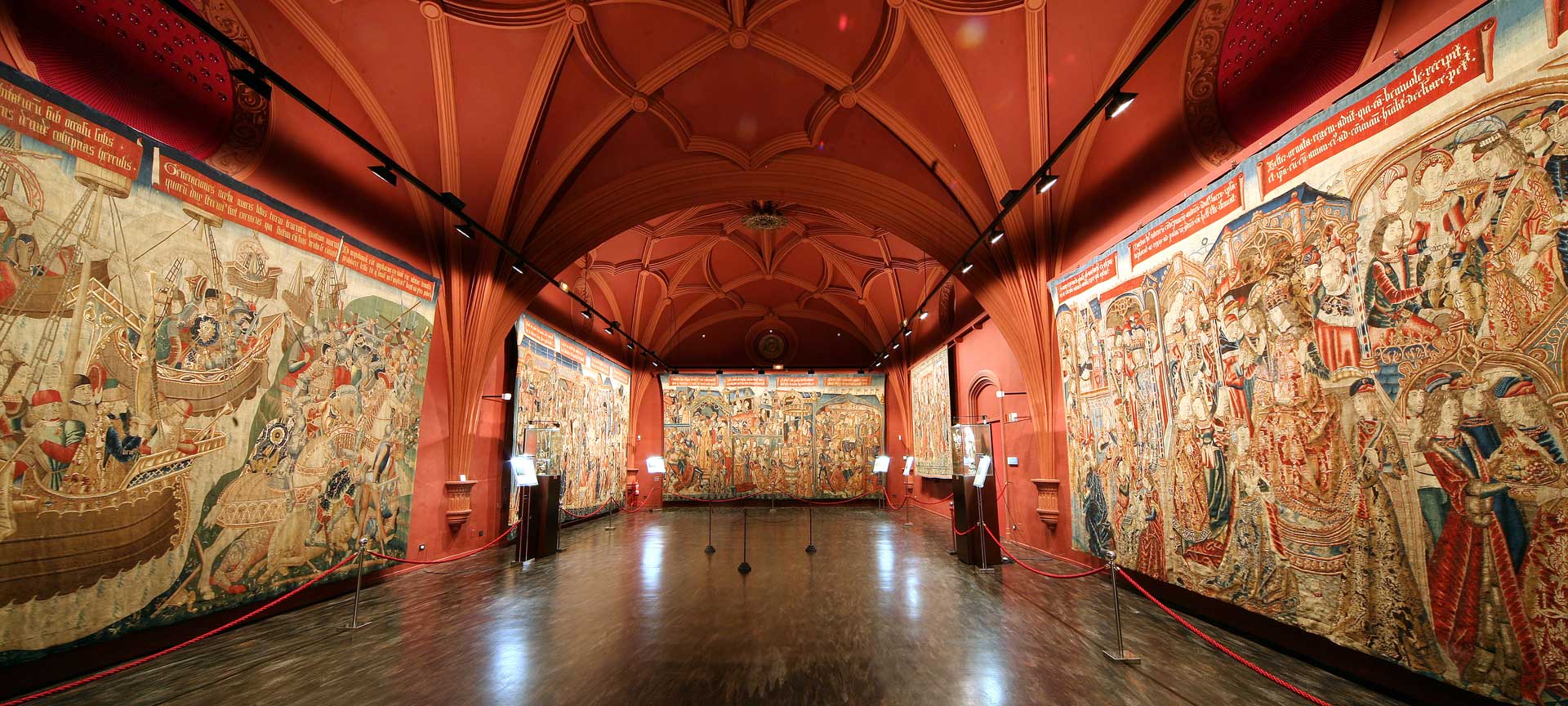 La Seo Chapterhouse Tapestry Museum
A collection which is unique in the world
---
Besides tapestries, there are also numerous items of religious art on display.
Located in La Seo Cathedral, the museum is home to a major collection of tapestries belonging to the Cathedral Chapter, which experts consider to be the most important of its kind in the world. It comprises 63 Flemish tapestries and 6 pieces of heraldic embroidery. They are of very high quality, many dating from medieval times in the Gothic style, while others are Renaissance and Baroque. There are currently 11 of these tapestries on show to the public, as well as other items of precious metalwork, religious ornaments and reliquary busts.
La Seo Chapterhouse Tapestry Museum
---
Plaza de la Seo, s/n.
50001 Zaragoza (Aragón)