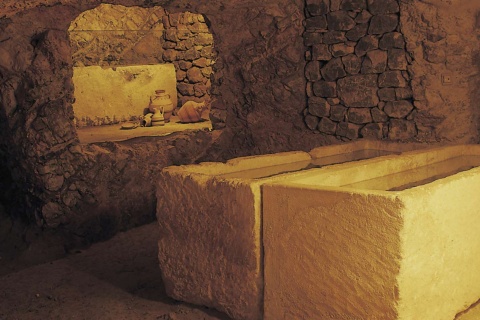 Monographic Museum and Punic Necropolis of Puig des Molins
Phoenicians, Punics, and Romans.
---
Exhibitions of three civilisations are housed in an annexe of the Archaeological Museum of Ibiza and Formentera.
The building is the setting for a display of artefacts left on the islands by three different peoples: Phoenicians, Punics, and Romans, including objects from the necropolis of Puig des Molins, whose burial chambers contained necklaces, bronze and lead tools, projectile weapons, amulets, and coins were found. Highlights include the collection of decorated ostrich eggs, and particularly a bust of the goddess Tanit, who has become a veritable symbol of Ibiza.
Monographic Museum and Punic Necropolis of Puig des Molins
---
Calle Vía Romana 31
07800 Eivissa, Ibiza (Balearic Islands)
What to do
Travel plans for inspiring you
---