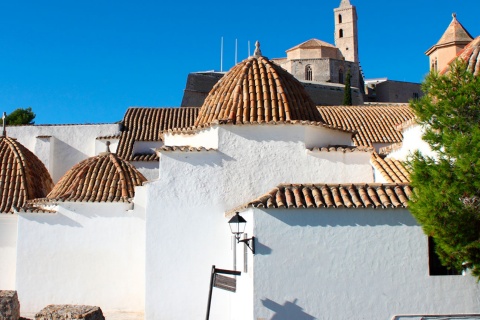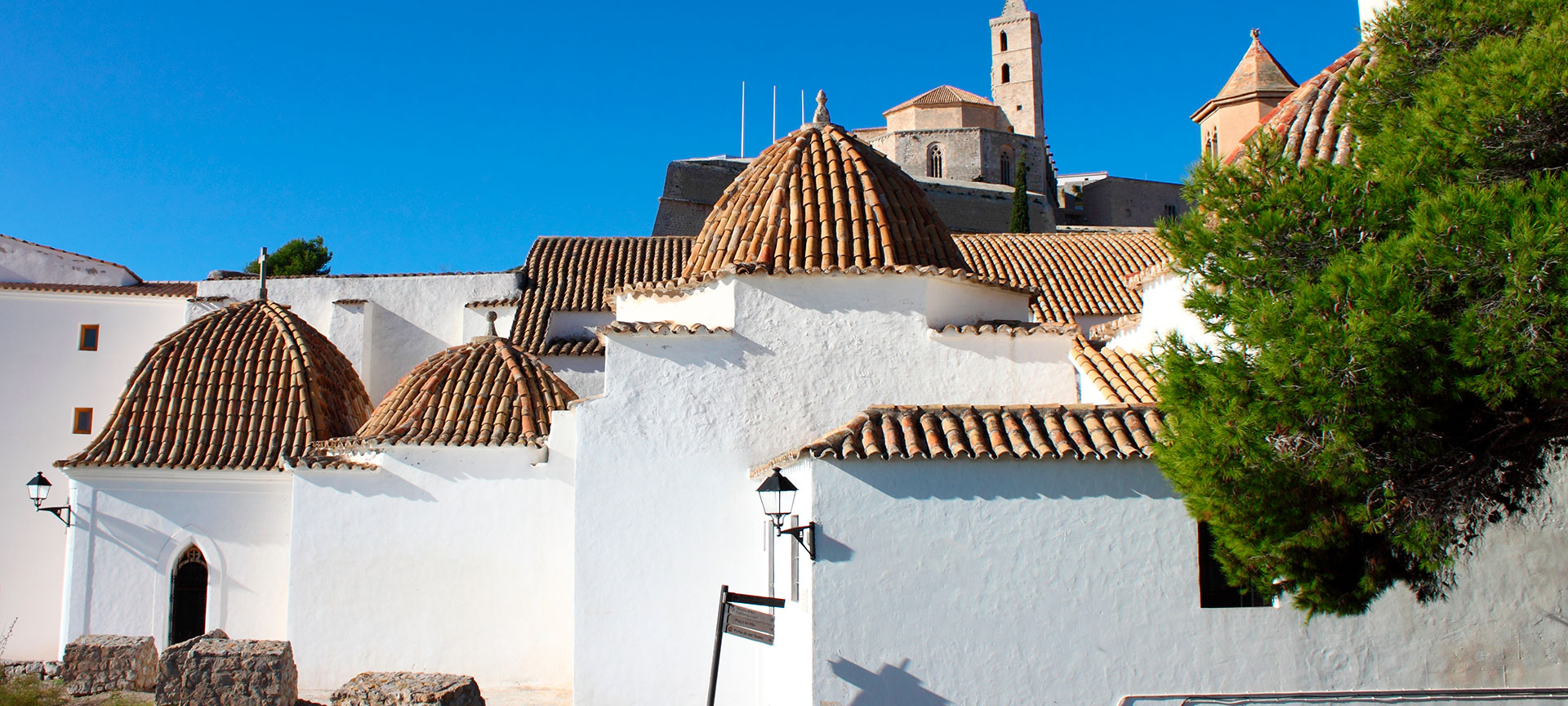 Church of Santo Domingo (Eivissa)
The church, which began to be built at the same time as the convent, is mainly Baroque in style, although it has undergone many modifications.
It is the only building from the old Santo Domingo Convent to conserve its original design. It was started in 1592 and not completed until over a century later. It has a single nave, 31 metres long, and five side chapels on each side. The main altar has a Genovese Baroque altarpiece. In 1730, the church underwent major modifications following the gunpowder explosion in Santa Llúcia. The most important of these are the three domes, covered with tiles in the Valencian style, which crown the Sant Antoni, La Purísima and El Roser chapels. Various fires have destroyed much of the artistic value (mural paintings and religious images). Since 1928, it has housed the Sant Pere Apòstol Parish Church.
Church of Santo Domingo (Eivissa)
---
C/ General Balanzat, 6
07800 Eivissa, Ibiza (Balearic Islands)