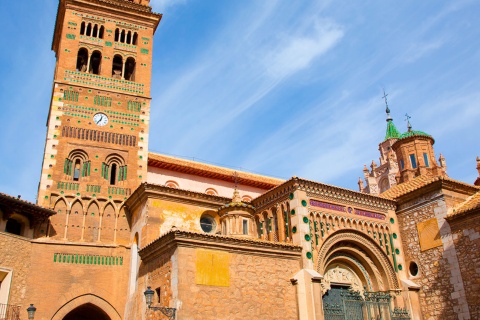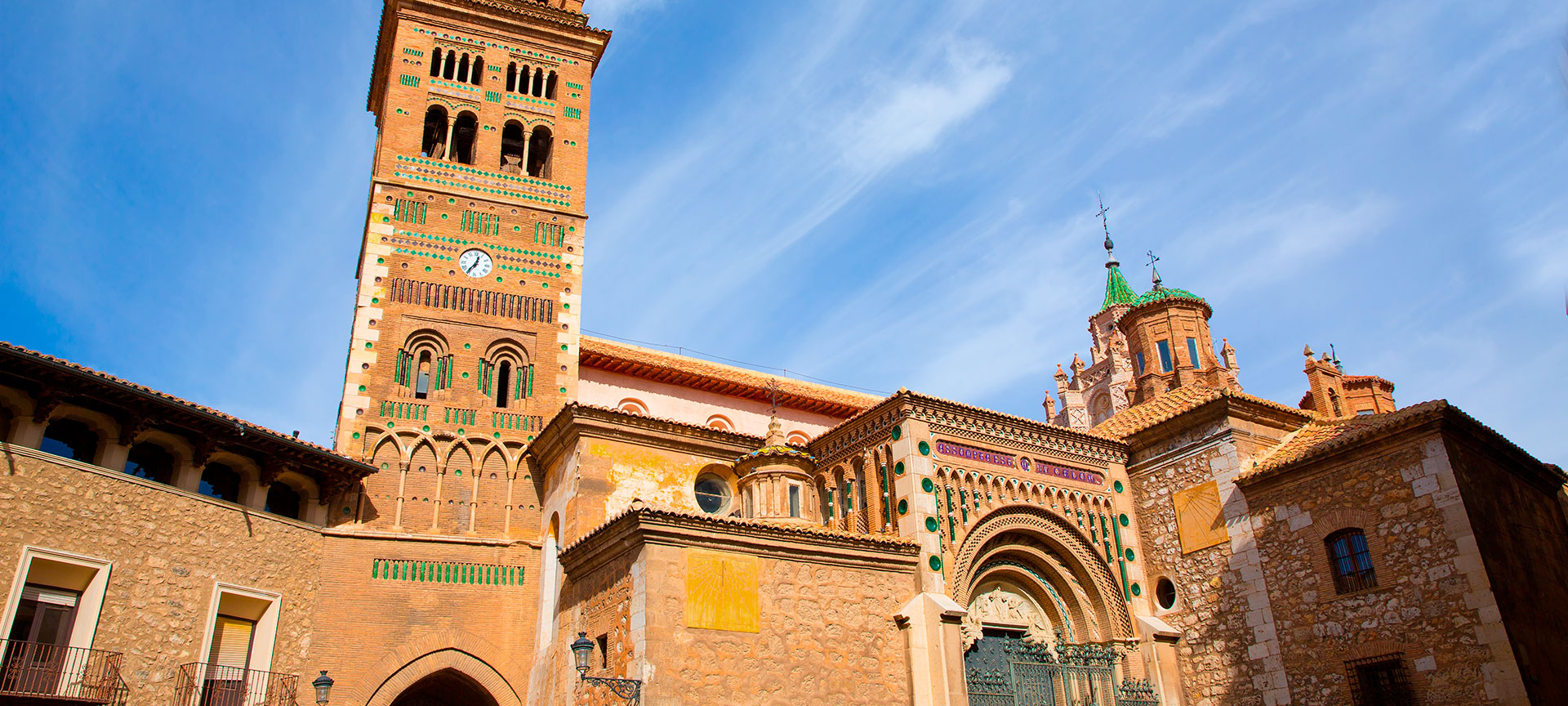 Santa María de Mediavilla Cathedral
Islamic influence in Teruel.
---
The tower, the roof and the dome all form part of UNESCO's World heritage.
The temple was constructed on top of the Santa Maria de Mediavilla church. It has three stonework and brick naves, as a result of the enlargement of the old Romanesque church in 1171. Juzaff the Moor directed the work that consisted of substituting the Romanesque apses with Gothic-Mudejar apses, which can still be seen in the main chapel. The Mudejar tower dates back to the thirteenth century with a small passageway covered by a pointed barrel vault that leads on to the street. The base of the building is square with three main sections that are decorated with ceramic tiles. The coffered and frameworked central nave, is representative of the period as well as being of invaluable architectural and decorative value. It measures 32 metres long and dates back to the fourteenth century. The central nave's dome is from the sixteenth century.
Santa María de Mediavilla Cathedral
---
Plaza de la Catedral s/n
44001 Teruel (Aragón)