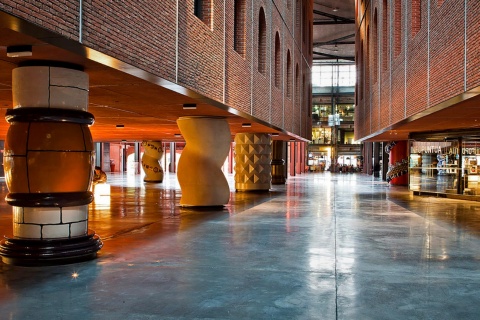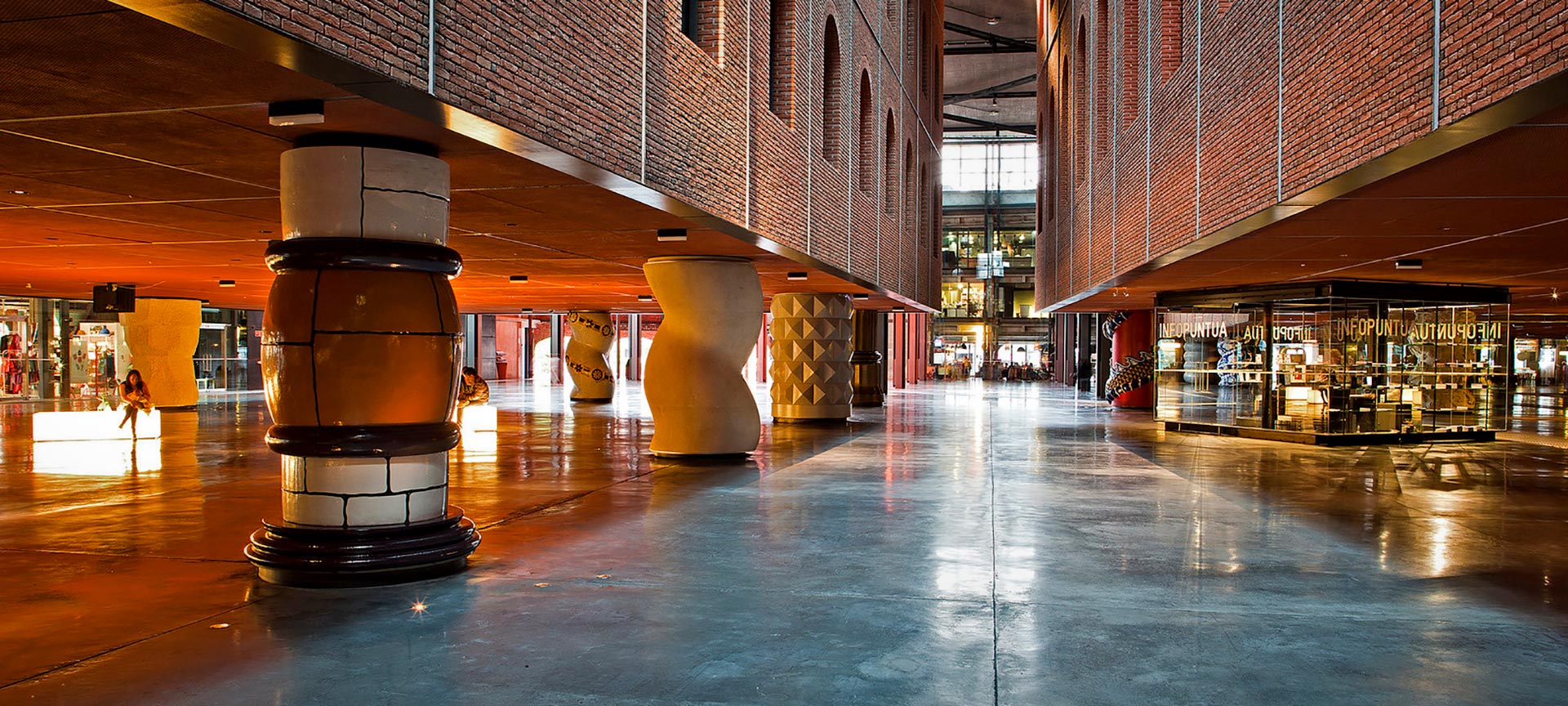 Azkuna Zentroa - Alhóndiga Area
A modern contemporary art and leisure centre which has become a cultural cornerstone of Bilbao since its redesign by the French architect Philippe Starck.
An iconic modernist building designed as a wine warehouse forms the core of the Azkuna Zentroa. The three buildings of the new cultural space rest on 43 pillars designed by the Italian set designer Lorenzo Baraldi. The diversity of styles in these columns in the entrance hall represents the infinite cultures, architectures, wars and religions of the history of humanity, and the importance of art in our lives.Auditorium, galleries, multi-purpose spaces, cinemas, a sports centre, restaurants, a library with over 60,000 titles… A total of 43,000 square metres of public space designed to enhance social unity among the public, as defined by one of its original driving forces, former Mayor Iñaki Azkuna: "a meeting point for culture and a catalyst for peaceful coexistence." Location: in the heart of the city's retail and restaurant district, next to Plaza de Indautxu.
Azkuna Zentroa - Alhóndiga Area
---
Azkuna Zentroa - Alhóndiga Area
Plaza Arriquibar, 4
48010 Bilbao, Bizkaia (Basque Country)