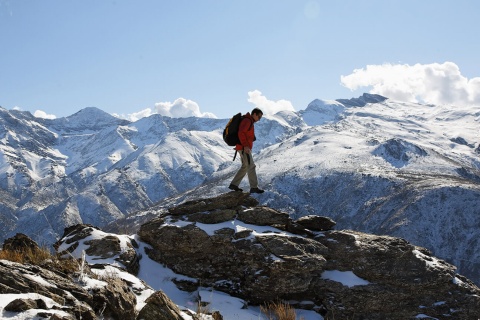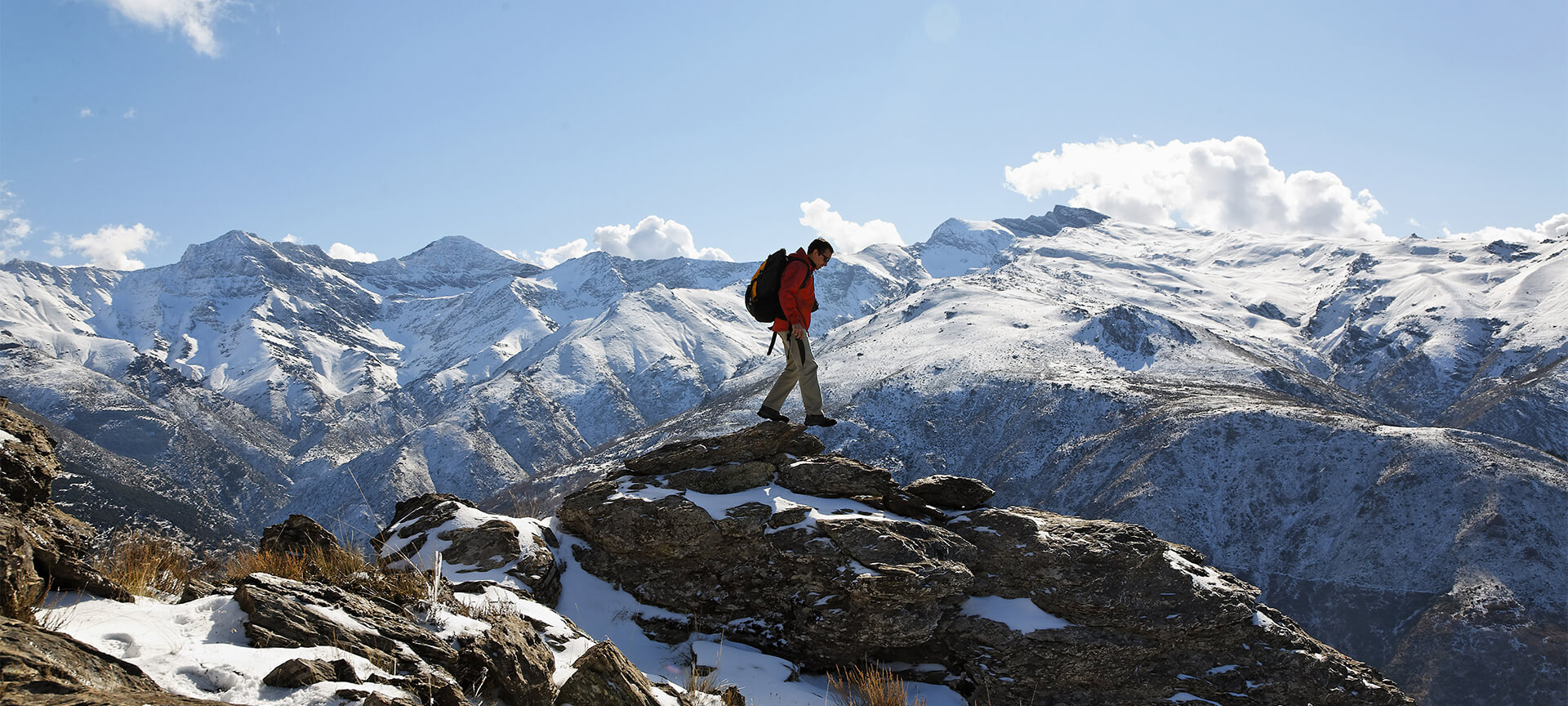 Sierra Nevada Nature Reserve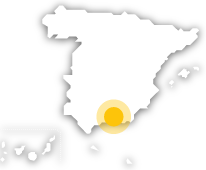 Set in the central part of the Penibética mountain range, the Sierra Nevada massif is the largest Iberian mountain area with its own structural unit. Known by the Arabs as the "Sierra del Sol", or "sunlit mountains", it is home to some of the most valued flora in Europe. It was declared a Biosphere Reserve in 1986.
  Sierra Nevada is a mountain massif which forms a clearly distinct geographic unit. It is located to the southeast of Granada and extends to the eastern edge of Almería. It is characterised by its contrasting relief, with gentle slopes in some areas and steep cliffs in others. This reserve is home to the highest peaks on the Iberian peninsula: the Mulhacén (3,482 m) and the Veleta (3,392 m). The main plant communities to be found in this mountain massif are holm oak groves, deciduous forests of chestnuts and Pyrenean oak, high-mountain pine groves, and broom at the highest levels, where the species adopt a pin-cushion shape to protect themselves from the winter temperatures and freezing winds. The fauna includes several invertebrates which are exclusive to this massif, and particularly, over 20 species of butterfly. There are also numerous species of small birds, a considerable number of birds of prey and various mammals including the Spanish ibex which grazes on the mountain tops.
Sierra Nevada Nature Reserve
---
Nature Reserve Management and Conservation office
Granada (Andalusia)
Useful information
What you need to know
---
Cultural information

Granada, at the foot of the Sierra Nevada massif, is well worth a visit, particularly for its historic Albaicín quarter, the Generalife gardens and the Alhambra palace. These sites all have the World Heritage designation.

Environmental information

The most outstanding feature of the Sierra Nevada Nature Reserve is its exceptional flora, one of the richest on the Peninsula in local and general endemic species. It is also a haven for numerous endangered species.

Information for visits

Check with the visitor centres.
What to do
Travel plans for inspiring you
---