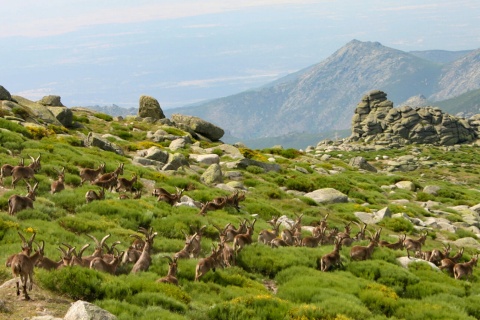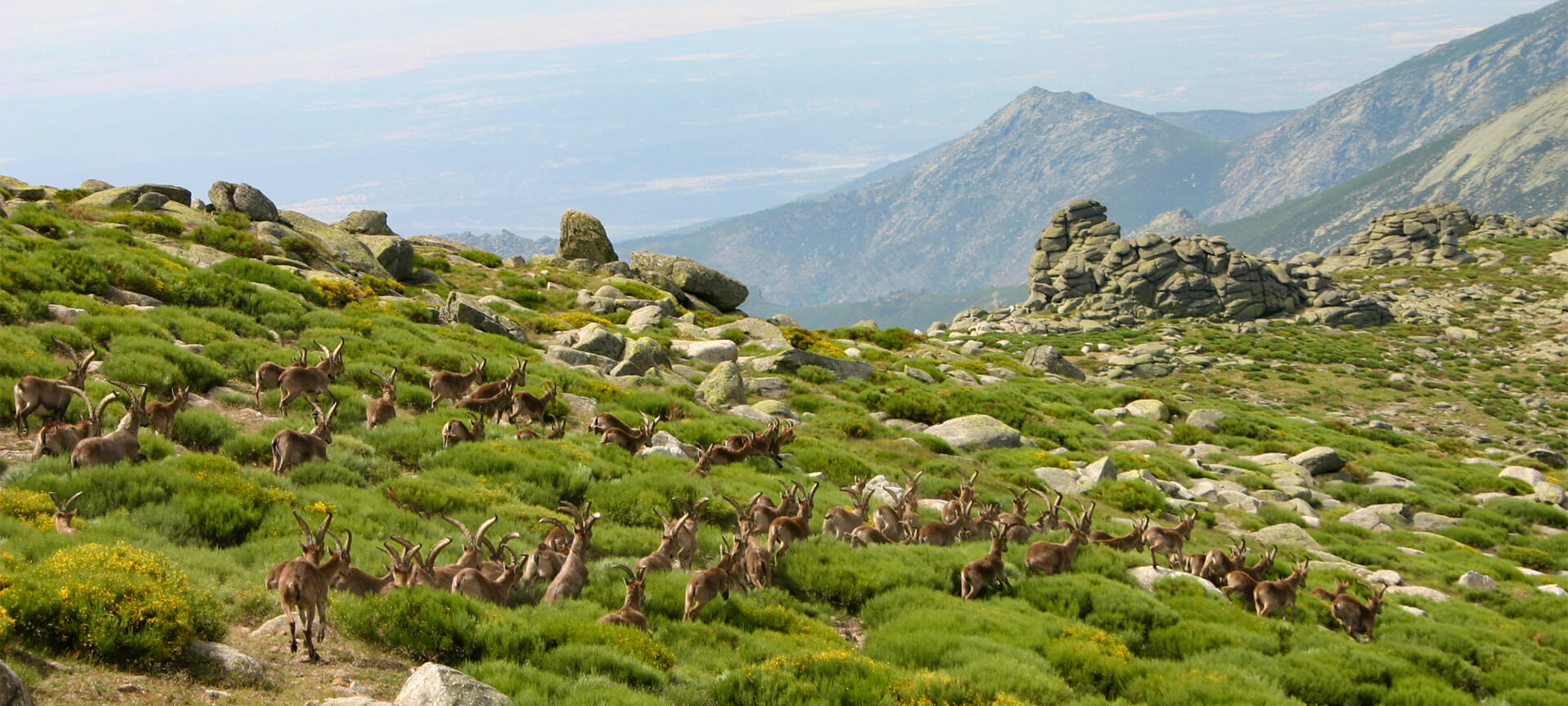 Sierra de Gredos Regional Reserve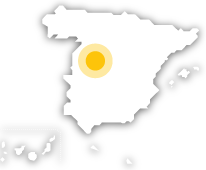 Sierra de Gredos Regional Reserve
---
It is recognised as a stargazing destination by the Starlight Foundation.
Located in the south of the Castile-León region, it covers 28 districts and consists of a spectacular succession of lakes, glacial cirques, gorges and crags created by erosion during the various ice ages. The most interesting features in the Reserve are the glacial cirque and the great lake of Gredos. Both are of glacial origin and are towered over by the Almanzor Peak, a huge rock that stands at 2,592 m and is the highest point of the entire Sistema Central range. The most spectacular of all the different hikes that can be done to explore this natural space is without doubt the route which leads up to the cirque, passing several waterfalls on its way up to the highest peaks. The Regional Reserve is home to a wide variety of plant and animal species, including particularly the Spanish ibex. In the area around Gredos, visitors can also enjoy a range of sports such as cycling, mountaineering and rock climbing, as well as visiting various towns with an interesting cultural heritage such as Candeleda and Barco de Ávila, or sites such as the Roman road at the Puerto del Pico pass.  
Sierra de Gredos Regional Reserve
---
Visitor centre at the Reserve
Ávila (Castilla y Leon)
Ávila (Castilla y Leon):
Arenal, El. Arenas de San Pedro. Bohoyo. Candeleda. Carrera, La. Cuevas del Valle. Gil García. Guisando. Hornillo, El. Hoyos del Collado. Hoyos del Espino. Llanos de Tormes, Los. Mombeltrán. Nava del Barco. Navalonguilla. Navalperal de Tormes. Navarredonda de Gredos. Navatejares. Puerto Castilla. Santiago del Tormes. San Juan de Gredos. San Martín del Pimpollar. Solana de Ávila. Tormellas. Umbrías. Villarejo del Valle. Zapardiel de la Ribera. San Esteban del Valle.
What to do
Travel plans for inspiring you
---