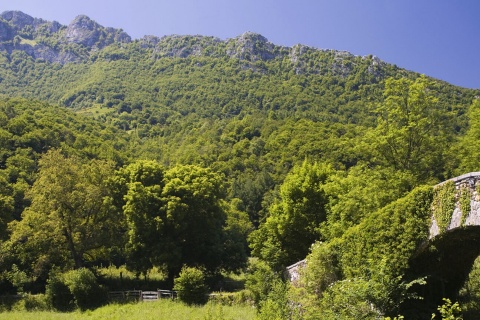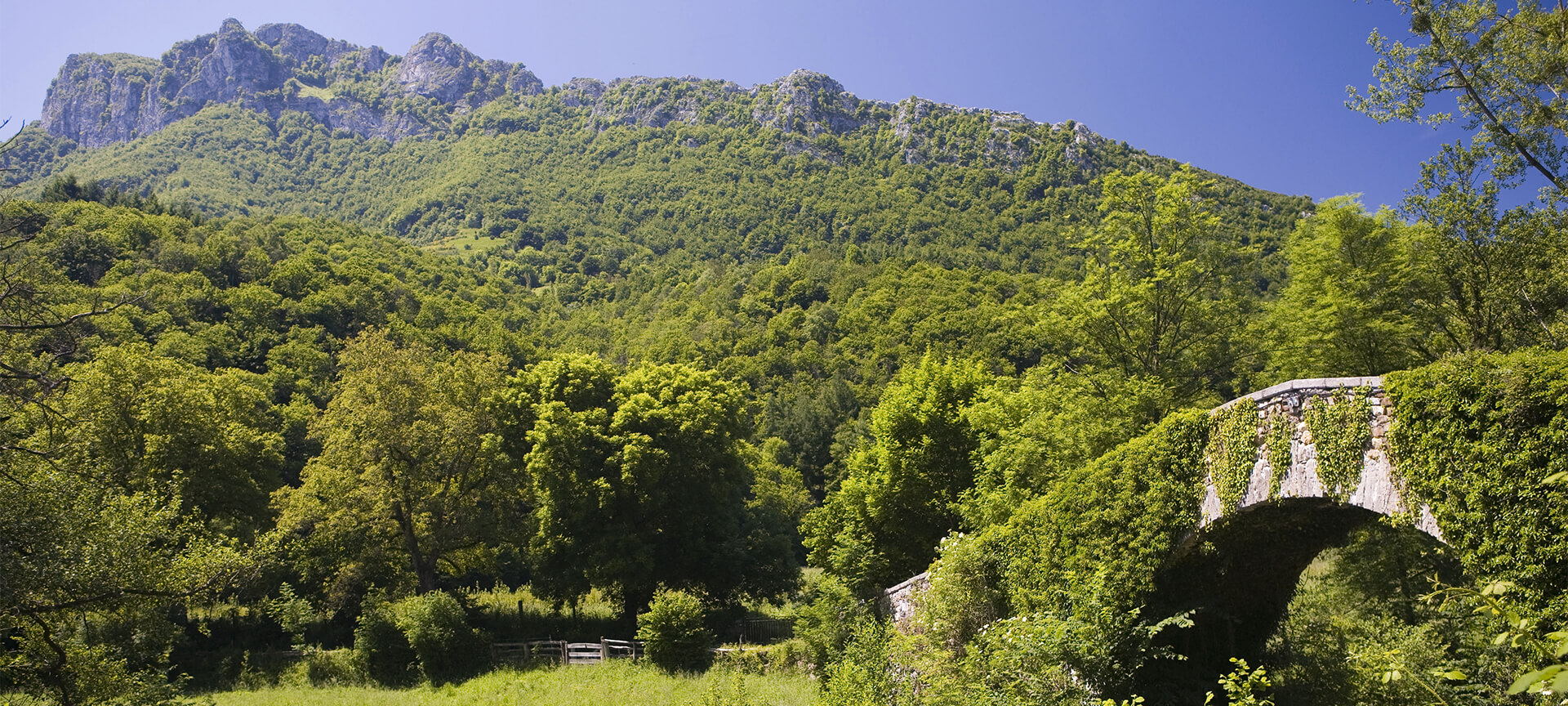 Redes Nature Reserve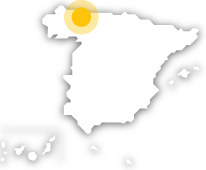 Amid water courses and defiles
---
UNESCO declared the Redes Nature Park a Biosphere Reserve in the year 2001. To the south of the Principality of Asturias, the beech and oak forests unfold, which shelter more than 50 mammal species and 130 bird species.
For the most part, this territory is part of the Nalon river basin, in the townships of Caso and Sobrescobio. In this section you can find elevations that range between 400 and 2,000 metres, the Torres Peak being the highest of them. As a whole, this park consists of a rugged relief, crossed by watercourses, defiles and narrow valleys. In addition, rain has eroded the calcareous substratum creating karstic elements like abysses and dolines. In the beech and oak forests you can also find holly trees, yews and ferns. In the mountain passes, the landscape is completed with the colours of narcissus, heather and bilberry. This flora provides the optimal spaces for the reproduction of protected mammals like the brown bear and the otter. There is also an abundant bird life, with about 130 species, among which the capercaillie, the golden eagle, the Egyptian vulture and the goshawk must be pointed out. The rocky areas and the scrubs are the habitat of different types of birds. The most numerous game species include red deer, chamois and wild boars. Among domestic animals, the Asturian mountain cow is the most common.
Redes Nature Reserve
---
Caso, Asturias (Principality of Asturias)
Asturias (Principality of Asturias):
Useful information
What you need to know
---
Cultural information

In the port of Tarna you can admire the fountain of Nalona, which is the source of the Nalón River. The Pandu quarter, in Campo de Caso, is also very interesting to visit, while in Rioseco you can see an ancient Roman settlement.

Environmental information

Forests located in the upper basins of the Nalón, Ponga and Sella rivers. Also worthy of note are the forests of Valle Moro, Redes and Peloño.

Information for visits

The Redes Visitor Centre is located in the town of Campo de Caso. There visitors can obtain information on Short Journey trails (marked as Pequeño Recorrido, less than 50 km) such as the route of Alba, the Arrudos defile, Peña del Viento, the route of Brañagallones and the Enmedio river valley. From Asturias: Take the AS-17 road (Avilés-Puerto de Tarna). From Infiesto: take the AS-254 road to Campo de Caso. From Leon: From Puente Villarente, through Boñar, take the LE-331 to Puerto de Tarna. From Riaño: take the C-635 road.