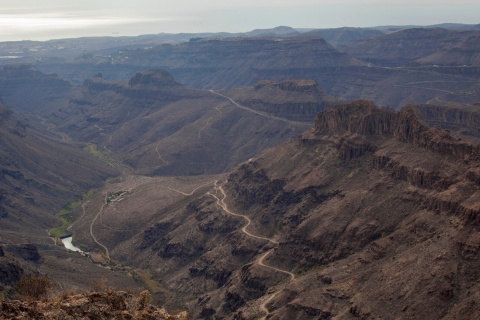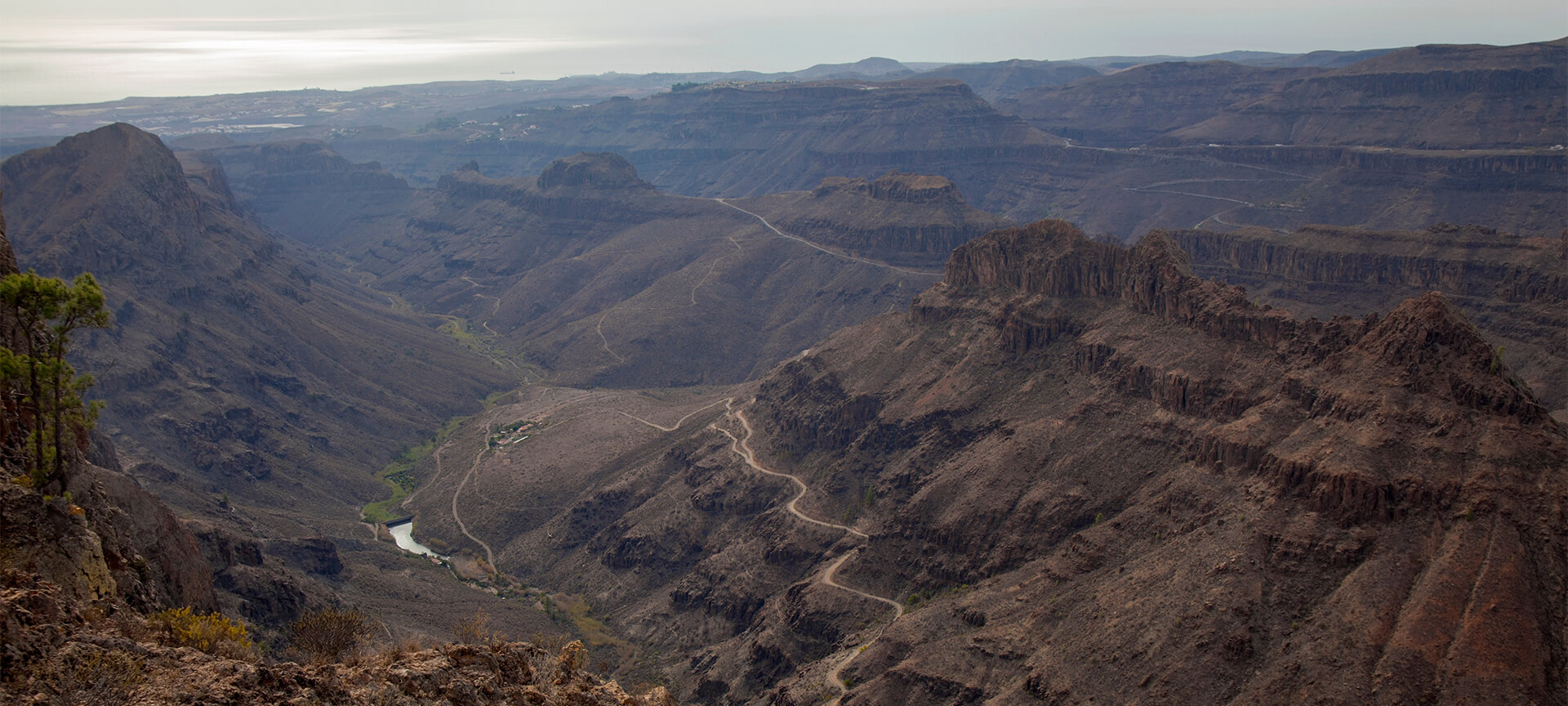 Pilancones Nature Reserve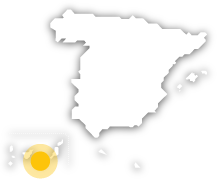 A series of small high plateaux, with ravines ploughing through them, create one of the most beautiful landscapes in the oldest part of the island.
To the north, the park borders on Nublo Rural Park, and to the east with the Protected Landscape of Fataga. In the upper area, we can find the Inagua pine grove, Ojeda and Pajonales. Its morphology is made up of a series of areas of middle and low height, with the courses of several ravines ploughing through them, making for a highly beautiful landscape. It is one of the oldest parts of the island, with materials that are over 12 million years old. This area has been catalogued as a Special Bird Protection Area. From the point of view of the botanical inventory, we have to mention the area of Canary Island spurge and 'tabaibales' (old areas not covered by recent lava and in which vegetation abounds) in the lower part, and pine groves and rockroses in the middle and upper parts. Among the trees, the Pilancones pine grove stands out as it is the largest one on the island. It is also possible to observe isolated dragon trees and savines. As for the fauna, there are numerous colonies of birds whose most notable species are the blue chaffinch or the great spotted woodpecker. In the small streams of water, the black-rumped waxbill stands out.
Pilancones Nature Reserve
---
San Bartolomé de Tirajana, Gran Canaria (Canary Islands)
Useful information
What you need to know
---
Cultural information

Nearby, we can find the town of San Bartolomé de Tirajana, but the most important thing from the point of view of the cultural environment is the existence of numerous pre-Hispanic vestiges, among which the Arteara necropolis , Los Caserones, Gitagana, Los Canalizos de Chira, Lomo de la Palma or el Lomo de Pedro Afenso are worth mentioning.

Environmental information

The park is situated to the south of the island of Gran Canaria. It is made up of a series of ravines making for a beautiful landscape and interesting geology.

Information for visits

Visits are unrestricted. The Park can be accessed from the town of San Bartolomé de Tirajana, taking the road to Maspalomas.