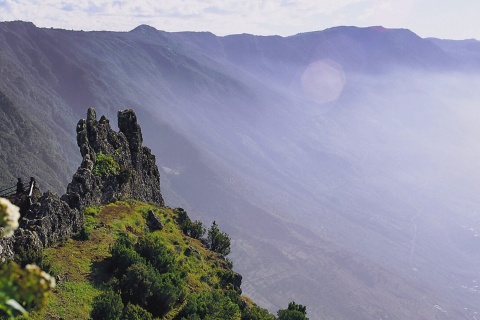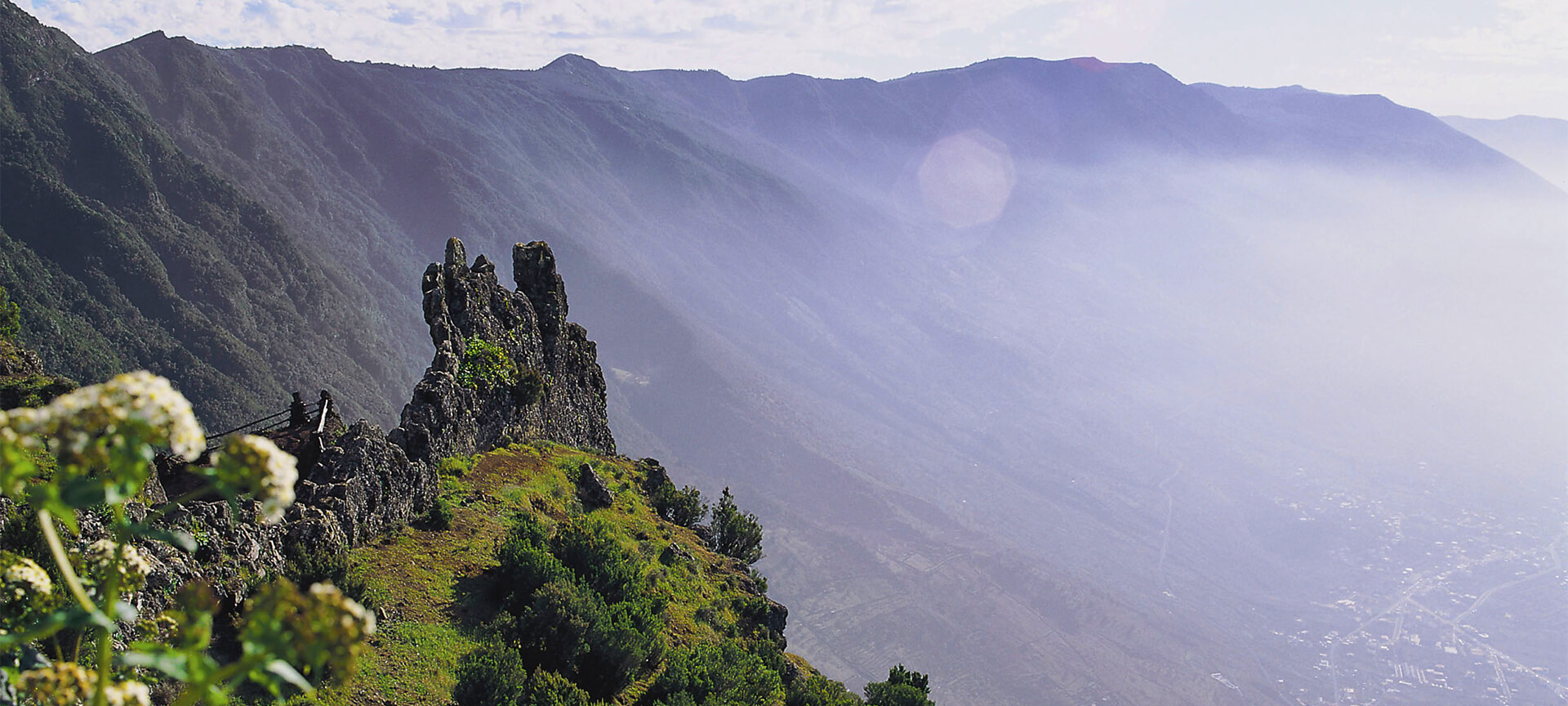 El Hierro Biosphere Reserve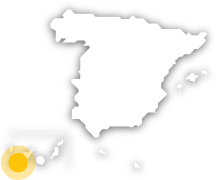 With a total area of 278 square kilometres, El Hierro is the smallest of the Canary Islands. Its small territory is home to diverse landscapes and ecosystems. This fact, together with the implementation of a sustainable development programme, secured its declaration as a Biosphere Reserve by UNESCO in the year 2000.
El Hierro is located at the western end of the Canary archipelago. Over the centuries, its volcanic origin developed into great landscape diversity: from the fertile farmlands of El Golfo and the steep coastal cliffs in the north, to the incredible geological formations of lavas and cones in the south, to the exuberant vegetation that dominates the entire island centre. The island is home to enormous biodiversity. At higher altitude, you can find the laurel forests, an authentic vegetal vestige of the Tertiary Era. Holm oaks and beeches mostly grow in the fire tree forest, while dense forests of Canary pine and junipers also abound, the latter species present in the west of the island. The coast sees concentrations of scrubland and provides valuable marine habitats, such as the La Restinga-Mar de las Calmas Marine Reserve. El Hierro has been energy self-sufficient since 2014 with a mixed electricity generation system based on wind and hydroelectric power. More information about the Gorona del Viento project (www.goronadelviento.es).
El Hierro Biosphere Reserve
---
El Hierro (Canary Islands)
Useful information
What you need to know
---
Cultural information

The survival of traditional activities (agriculture, livestock farming and fishing) has allowed the island to develop without harming the preservation of its natural surroundings. Of the more than 10,000 inhabitants of El Hierro, about half live in Valverde, the island capital. One of the most important events on the island is the Bajada de la Virgen de los Reyes, a quadrennial celebration in which the residents carry the image of the Virgin from her hermitage to the city.

Environmental information

El Hierro stands out for its great biodiversity and for the magnificent state of conservation of its natural spaces. The island features moist laurel forests, a plant relic dating from the Tertiary Era. As for the fauna, there are numerous colonies of migratory birds, as well as other species such as the wild canary or the osprey. El Hierro is also home to the largest variety of reptiles in the entire archipelago. The giant lizard of El Hierro deserves special attention – a native endangered species that, thanks to a captive breeding programme, is being reintroduced on the island.

Information for visits

El Hierro has easy access both by air and by sea. From the airport, located next to the capital, daily flights connect to Gran Canaria and Tenerife. It is also linked by boat with the main islands of the archipelago.
What to do
Travel plans for inspiring you
---