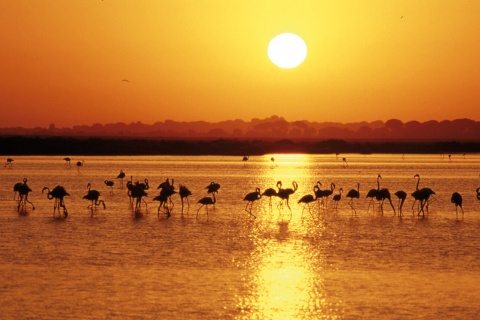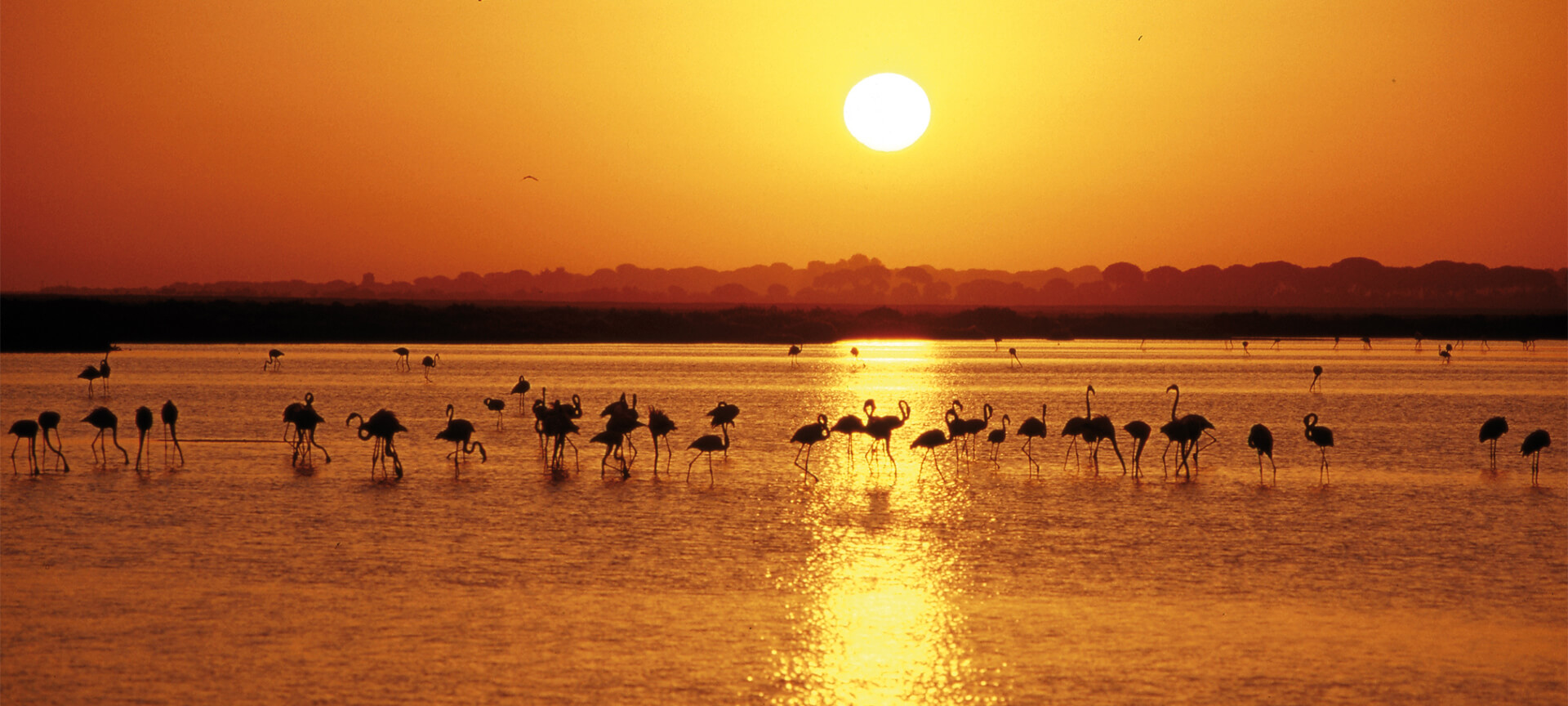 Doñana Natural Park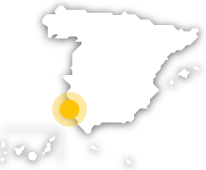 A paradise of biodiversity
---
The biodiversity to be found in Doñana is a result of the conjunction of different ecosystems. Located on the right bank of the mouth of the Guadalquivir river, part of this territory was declared a Biosphere Reserve by the UNESCO in 1980, together with the whole of what is today the National Park.
Doñana and the surrounding area are characterised by their flatness. A transition can be seen from the gently sloping landscapes of what are known as the "cotos" (stabilised sand dunes), the live dunes and the marsh. This last forms the most outstanding landscape type due to its role as a refuge for numerous migratory birds. The reserve is home to a wide variety of ecosystems: from natural marshes, to reforested stands merging with natural vegetation, dune systems on the coastline, and lagoons moving towards the interior. The most important plant species are: Spanish juniper, pine trees, scrub, cork oak, heather, rosemary, larrea, Spanish buckthorn, gorse, broom, rock rose, etc. The wildlife found in the reserve includes a wide variety of species, of which the most significant are the water and migratory birds, in addition to the Iberian lynx (Lynx pardina), which has become the emblem of Doñana, thanks to its role as an endemic carnivore on the Iberian Peninsula. Other species that can be seen here are red deer, fallow deer and wild boar, as well as some reptiles.
Doñana Natural Park
---
Puebla del Río, La, Aznalcázar, Hinojos
41130 Huelva (Andalusia)
Cadiz (Andalusia):
Huelva (Andalusia):
Almonte. Hinojos.
Seville (Andalusia):
Aznalcázar. Puebla del Río, La.
Useful information
What you need to know
---
Cultural information

The relationship between man and nature which has been established throughout history between Doñana and its inhabitants is one of the most interesting elements of the visit. The town of Moguer is located within the limits of the Nature Reserve, and is one of the milestones on Columbus' route to Huelva. The city of Moguer still conserves the typical Andalusian style of architecture. Another interesting visit is to the dock and pier over the Tinto river, the location of the shipyards which built one of the three caravelles which took part in the discovery of America.

Environmental information

Over 500 plant and animal species of outstanding ecological value make their home in Doñana.

Information for visits

Check with the visitor centres.
What to do
Travel plans for inspiring you
---