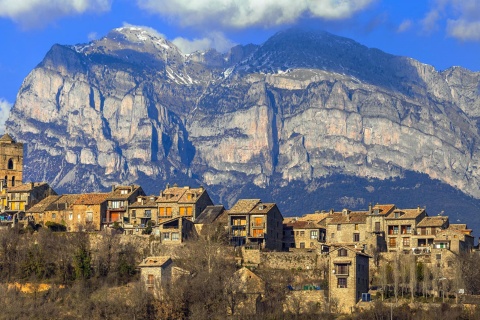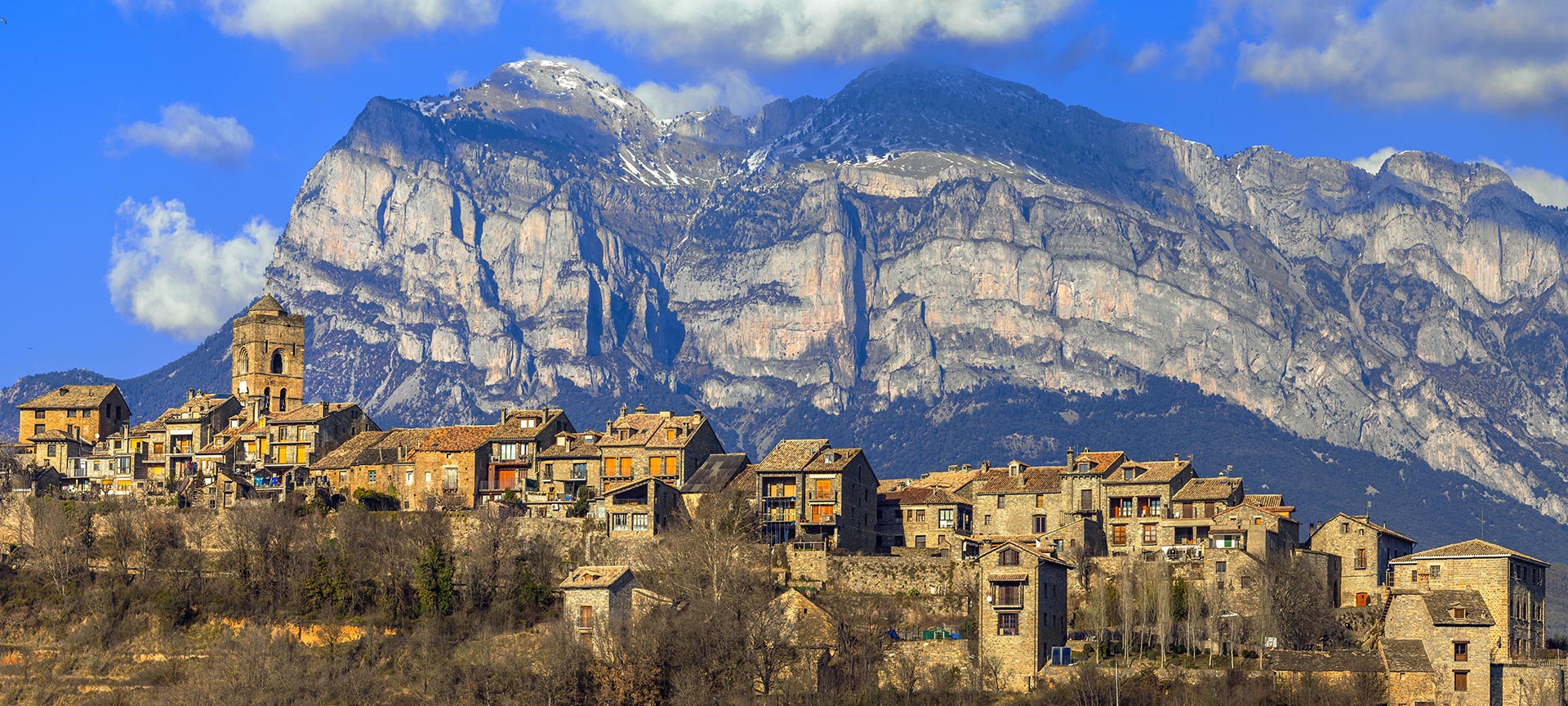 Capital of the old kingdom of Sobrarbe, which became part of the kingdom of Aragon in the 11th century, the town is a magnificent example of medieval city design.
The town of Aínsa, which has been declared a Historic-Artistic Site, has a harmonious old quarter with a series of closely packed, uniform houses, the slender tower of the Collegiate Church and the enormous castle enclosure – almost as big as the rest of the village – stand out. The walls that surrounded it are almost completely preserved, and it is full of monuments that take us back to the Middle Ages.Next to the square, with arcades on both sides, stands the Romanesque Church of Santa Maria, dating from the first half of the 11th century. Here we can admire its façade, an intriguing crypt and a tower that dominates the urban landscape. The cloister was built somewhat later, in the 13th century.In the northwest of the town centre, the citadel is preserved. It was originally a pentagonal tower, built in the mid-11th century and integrated into the defensive system to face the threat of the Moors. This fortress was later restored at the end of the 16th century, and the present citadel was built as part of the defensive system on the border with France.In September, to commemorate the reconquest of the town, they hold what they call La Morisma (a representation of the battle between Moors and Christians).
What to do
Travel plans for inspiring you
---
Calendar
Shows, festivals, sports...
---
View some of the most relevant events you will be able to enjoy at the destination.