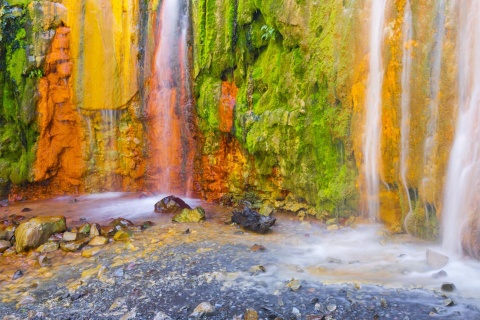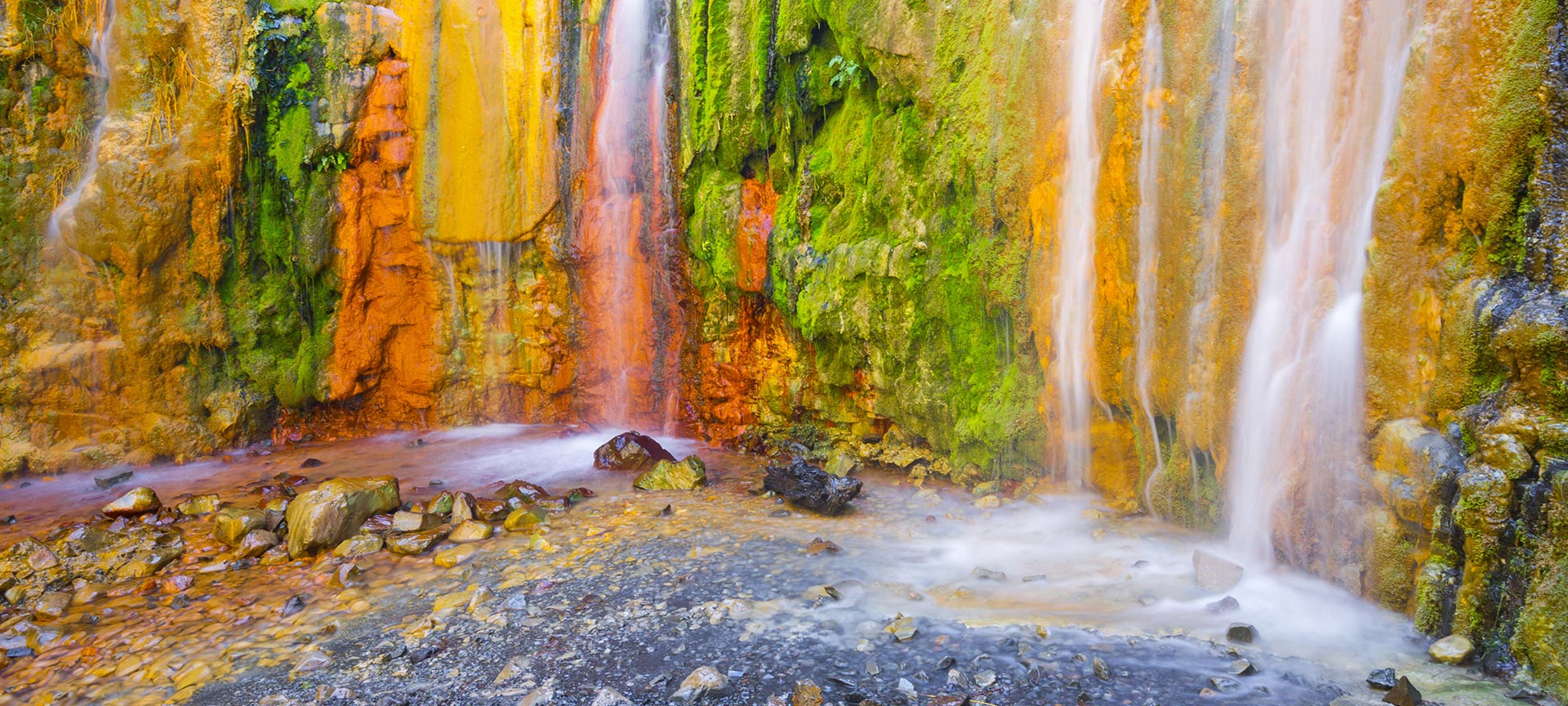 10 magic moments on La Palma
There are places that will give you unique, magical moments...moments when you think "this is what I've always wanted to experience". Places made just to suit you and your tastes. La Palma, known as the "isla bonita" (beautiful island), in the Canary Islands, is one of those places.
10

Walking in La Palma

Walk through dense forests with giant ferns. Make your way into a caldera, or peer into spectacular deep canyons. Cross the island, with the clouds beneath you or following a string of volcanoes. Surrender to the charm of the trails in La Palma.

10

Outdoor astronomy

Drive to the Llanos del Jable Viewpoint. Get out of the car and look up. We warn you: you cannot help being taken by surprise. Get your list of wishes ready for each shooting star you see. That is how the night is in La Palma, the island where they count stars instead of sheep to get to sleep.

10

A sea ... of clouds

Have you ever had the clouds at your feet or seen clouds cascading down a slope covered in Canary Island pines? It's quite a sight. Give your eyes a treat and, of course, get your camera ready to take a lot of photos.

10

A natural spa

Heat from the black sand flows through the towel, relaxing your muscles. The cool water of the Atlantic Ocean wetting your feet. The soft scent of Canary Island pines floods your senses as you take a nap accompanied by the murmur of rooks. The relaxing view of the whole southern part of the island. Breakfast in the highest peaks…The natural spa that is La Palma.

10

Let's go to the beach

Arrive at the beach at any time you like, without having to bother about finding space. Enjoy the sensation of "owning" a whole cove. Wait for just the right wave to come along to play with. Let yourself go on the sand and build a pretty black castle. These are La Palma's beaches.

10

Time to eat

Let's start with some pork scratchings and grilled cheese with spicy 'mojo' sauce. Then 'picadillo' soup (chicken broth with ham and egg) and, as a main course, 'papas arrugadas' (baby potatoes boiled in their skins) with spicy 'mojo' sauce and grilled pork. For dessert, 'Bienmesabe' (a sweet made from egg yolks, ground almonds, sugar, etc), 'Príncipe Alberto' (a chocolate cake) or a 'quesillo' (a type of crème caramel). And then...coffee: a cortado natural (with a spot of milk), a leche y leche (with milk and condensed milk), a barraquito (with a shot, condensed milk, cinnamon and lemon), or solo (espresso). To drink…wine from La Palma, please.

10

Don't stop the Carnival!

10:00, Carnival Monday. Dress in white, put on a hat and come to Santa Cruz de La Palma. Don't forget to take some talcum powder. Yes, that's right, talcum powder. What for? Ah, that's a secret. You are guaranteed to find fun and unique traditions on Indianos Day, the biggest day of the Carnival of La Palma.

10

The challenge of the volcanoes

A route of 73.3 kilometres. 2,500 runners anxiously awaiting the starting pistol. Strides that transmit months of hard training and sacrifice. Volcanoes, pines, a crater and a beach on the path of the 'Transvulcania' challenge.

10

An adventure at every turn

From whale watching to scuba diving, discovering the strangest fish, riding trails in buggies or on bikes, and ending by paragliding in the sky. Adventure all around.

10

From the peak to the coast. Let's go!

There are not many places like this, where you can go from the majestic ceiling of the island down to its coast. From the red horizon of sunrise and the silhouette of the highest peak in Spain to the blue sunset accompanied by a pleasant wine from the island. In La Palma, you go from one wonder to another in a short time. Discover this on an island of fairytale dimensions.