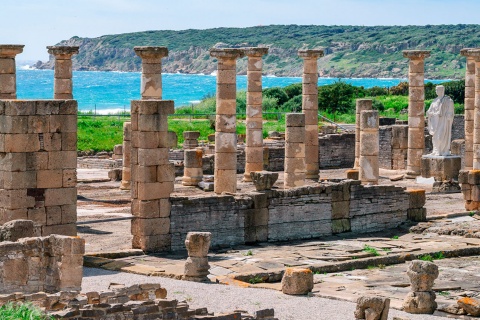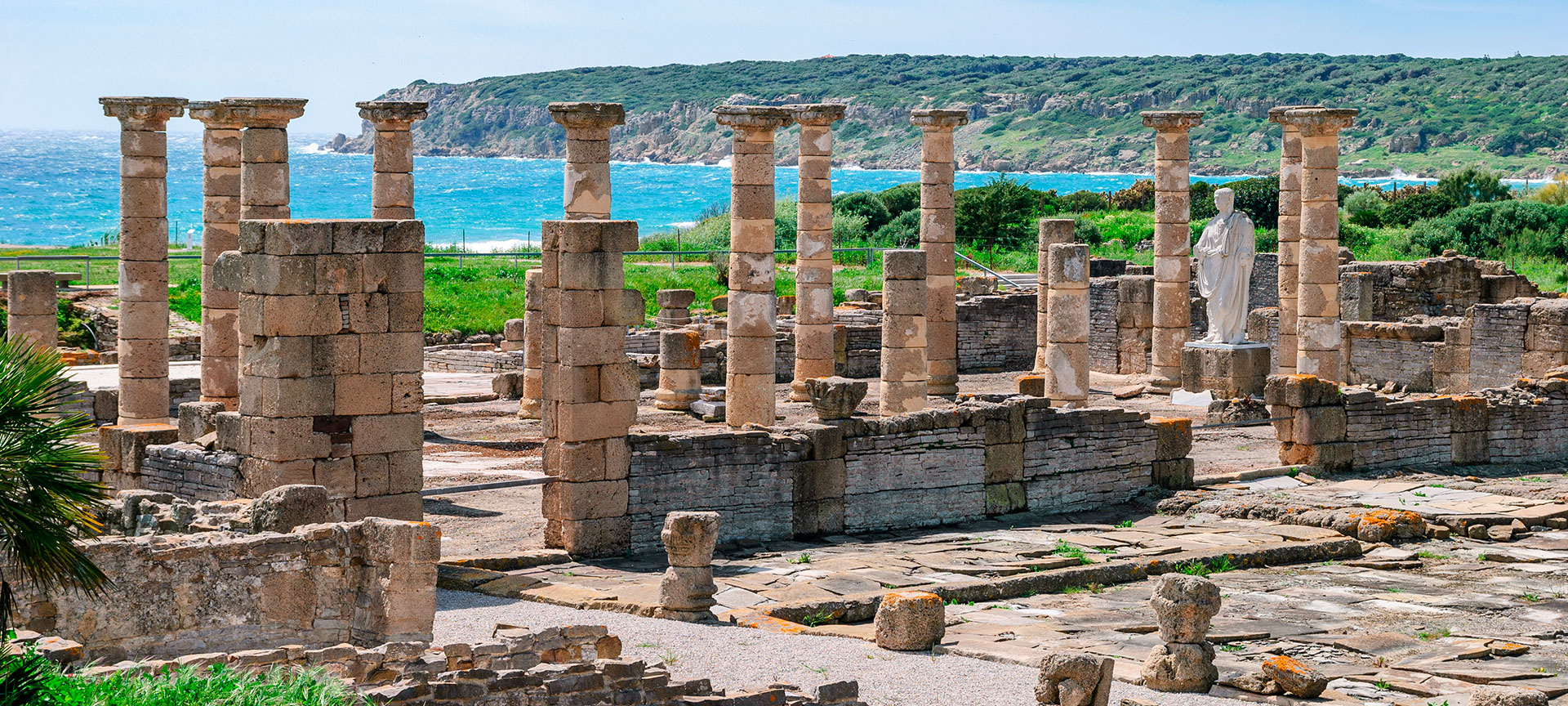 Roman City of Baelo Claudia
The radiography of a civilisation.
---
Its archaeological importance derives from the large number of preserved elements, allowing a complete view of the Roman 'polis'.
This prosperous city was born at the end of the second century BC. The street pattern is rectangular with two main thoroughfares - a horizontal one and a vertical one crossing in the forum - outstanding. Here can be found the curia, the basilica and the buildings that made up the administrative life of the city. On the lower part of the site is the monumental sector, with the theatre in the part with the greatest slope to take advantage of the gradient for building the terracing. It is believed that the homes of the Plebians might have been located in the higher part. The salting factories, for the famous 'garum' that gave Baelo Claudio its nickname, still remain, as does the market, the baths and one of the three aqueducts that supplied water. Declared an Archaeological Site by the Andalusian government in 1989.
Roman City of Baelo Claudia
---
Ensenada de Bolonia, s/n.
11380 Tarifa, Cadiz (Andalusia)