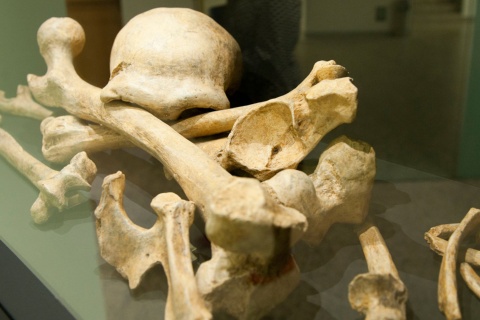 Museum of Human Evolution
An educational centre to understand the evolution of man thanks to the Atapuerca sites and scientific studies.
The museum includes the Atapuerca sites, educational facilities and Visitor Centre in the towns of Ibeas de Juarros and Atapuerca. By visiting the museum you can see the main fossils found in Atapuerca, and then, go by shuttle bus to the place they were found. The route round the different spaces in the museum provides answers to key questions on human evolution from a scientific point of view and explores the relationship of humans with nature in depth. As well as the exhibition, the museum also organises educational workshops, seminars and conferences.
Museum of Human Evolution
---
Paseo Sierra de Atapuerca, s/n
09002 Burgos (Castilla y Leon)
What to do
Travel plans for inspiring you
---