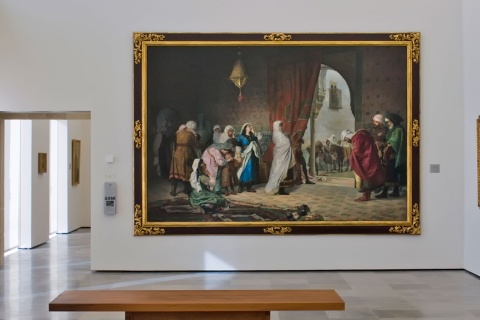 Granada Museum of Fine Arts
Inaugurated in 1839, the museum was moved to its current location, Carlos V Palace, in the grounds of the Alhambra, in 1950.
The mainstay of the collection are paintings and sculptures from the 15th-20th centuries, with works by artists such as Sánchez Cotán, Alonso Cano and Mariano Fortuna. It is divided into four main sections: Renaissance and Mannerism, Granada Baroque, 19th century painting in Granada, and finally, the beginning of the 20th century to the Avant-garde.
Granada Museum of Fine Arts
---
Palacio de Carlos V,
18009 Granada (Andalusia)
What to do
Travel plans for inspiring you
---