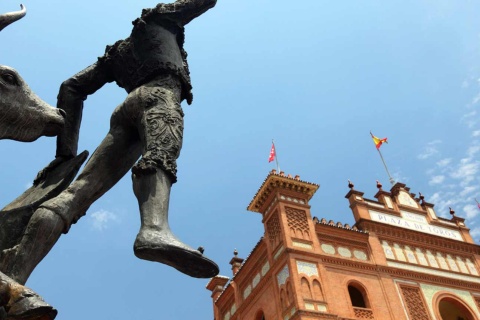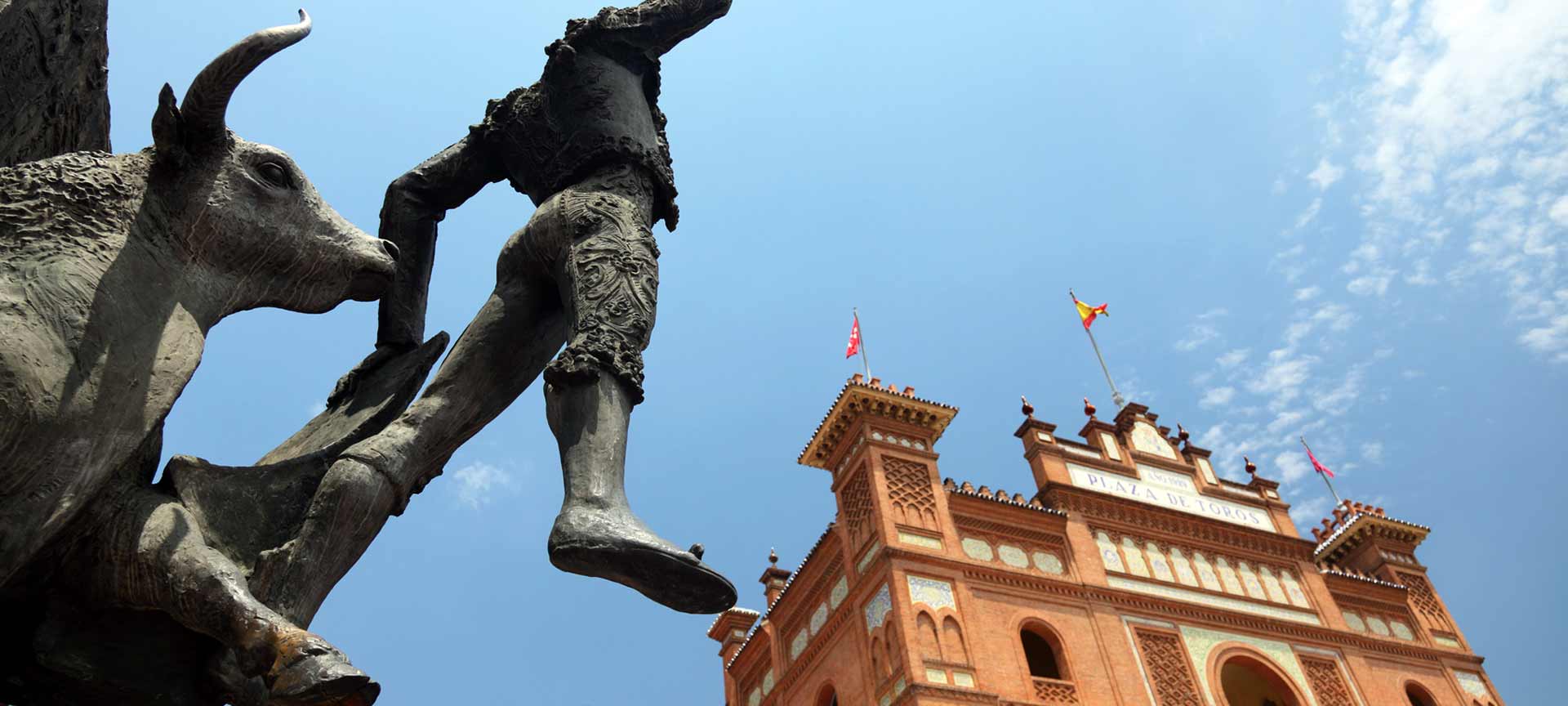 Las Ventas bullring and bullfighting museum
Considered to be a Property of Cultural Interest, the bullring in Madrid is the largest in Spain and one of the largest in the world.
Las Ventas bullring, which takes its name from the city district in which it is located, stands out for its distinctive Neo-Mudéjar style with a metal structure and brick façade on which ceramic tiles representing each of the Spanish provinces can be seen.Its construction began in 1922 and it opened in 1931. The bullring was designed by the architect José Espeliú, who died in 1928 before his work was completed. Manuel Muñoz Monasterio, known for having designed the Santiago Bernabéu stadium, finished the project.The exterior of Las Ventas bullring features various statues and sculptures dedicated to prominent figures in the world of bullfighting, such as Luis Miguel Dominguín and Antonio Bienvenida. There is also a bust of Fleming, the man who discovered penicillin, which saved so many matadors' lives.Its interior also houses a bullfighting museum portraying its history and relevance for Spanish history and culture.
Las Ventas bullring and bullfighting museum
---
Calle Alcalá, 237
28028 Madrid (Madrid Region)