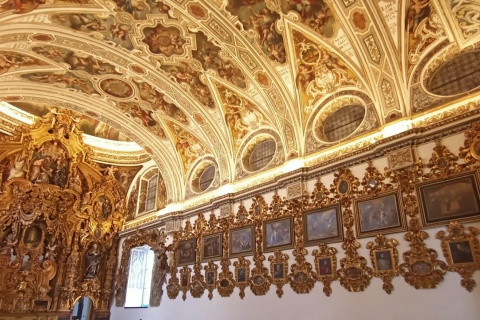 San Luis de los Franceses
Comprised of the church and the former Jesuit novitiate of San Luis de los Franceses, this monument ensemble is one of the best-preserved examples of pure Baroque architecture in Seville.
Built between 1699 and 1731, it has belonged to the Seville provincial government since the 19th century. It is remarkable for its highly symbolic content and the beauty of its decorative scheme, as well as for its blend of European Baroque style elements and traditional local features.The church is considered the masterpiece of the architect Leonardo de Figueroa. Inside, special highlights include the set of altarpieces by the sculptor Pedro Duque Cornejo, as well as the frescoes by Lucas Valdés that adorn the cupola. The novices' chapel, known as the private or domestic chapel, is another space that takes visitors by surprise with its rich ornamentation.
San Luis de los Franceses
---
Calle San Luis, 37
41003 Seville (Andalusia)