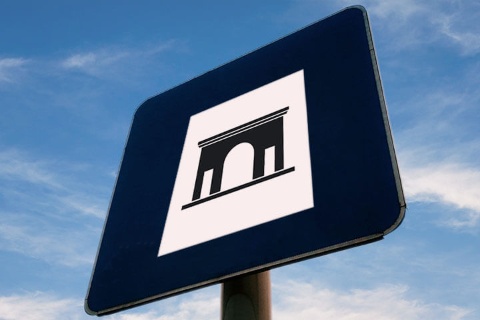 Church of Santiago (Luna)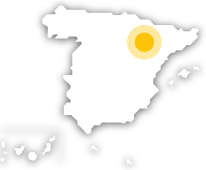 This simple church is dedicated to the apostle James and contains various symbols and details that remind us that it was intended for use by pilgrims on the Way of Saint James.
This stone church consists of a single nave and semi-circular apse with a window, reinforced with buttresses on the outside, which are decorated with the ajedrezado Jaqués (a typical chessboard design from the area) found in churches along the Way of Saint James. On the interior there are barrel vaults over rib arches, and under the presbytery and the apse there is a crypt that is partially dug out of the rock. Two chapels and the sanctuary were added at a later date. Other outstanding elements include the west doorway, with three semicircular archivolts decorated with chessboard design and other delicate motifs (ropes, zigzag, diamonds, flowers, etc.). Above it there is a beautiful gable resting on eight modillions decorated with rolls or figures, as well as oriental-style geometric shapes.
Church of Santiago (Luna)
---
C/ Santiago, s/n.
50610 Luna, Zaragoza (Aragón)