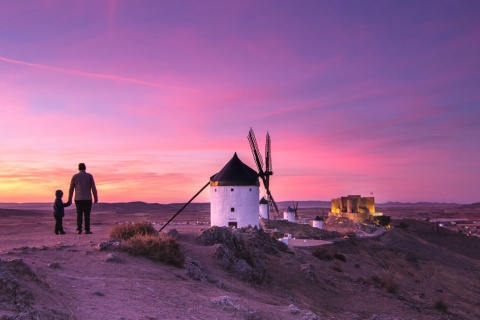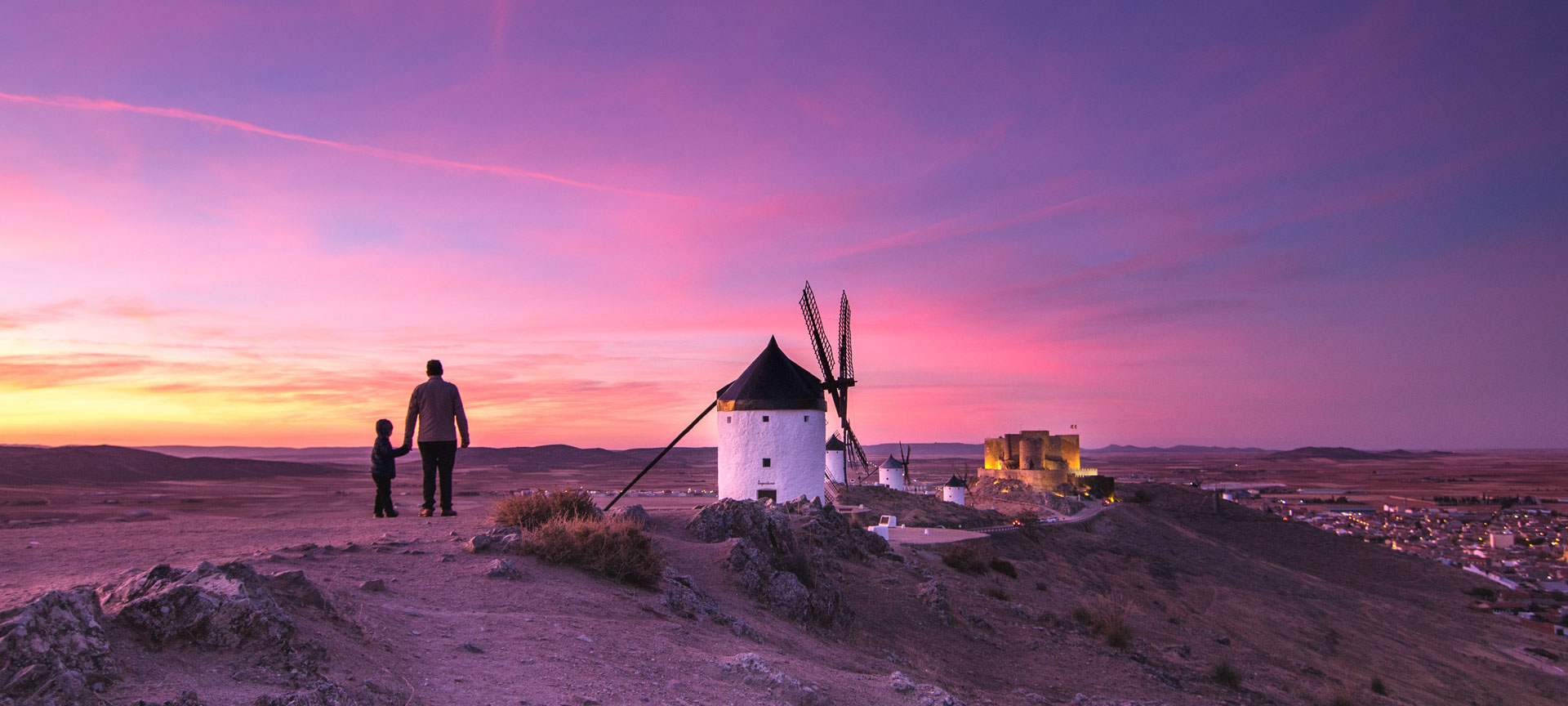 The Cerro Calderico ridge and its twelve windmills
Windmills such as these in Consuegra inspired Miguel de Cervantes to create the famous episode of the battle against the giants in his work 'Don Quixote'.
The Calderico ridge is a rocky outcrop which rises above the plain of La Mancha. This is the site of the La Muela or Consuegra castle, which is Muslim in origin but modified and extended during the 12th century by the Order of Saint John of Jerusalem. It has three defensive enclosures and has been restored in recent decades. However this ridge is known above all because it is home to twelve of the thirteen windmills that originally stood here, all of which have been christened with names taken from the immortal work 'Don Quixote'. Four of them still conserve their machinery in good working order. The windmill known as Molino Sancho is particularly interesting and dates from the 16th century. It is used as the venue for the Consuegra Saffron Festival.
The Cerro Calderico ridge and its twelve windmills
---
Cerro Calderico
45700 Consuegra, Toledo (Castilla-La Mancha)
What to do
Travel plans for inspiring you
---