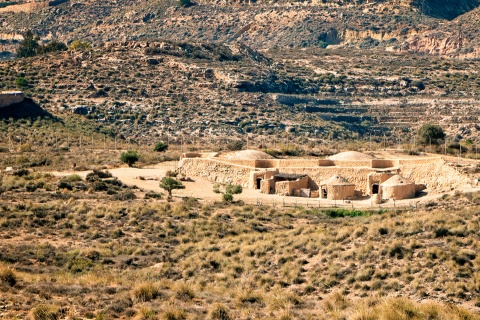 Archaeological site of Los Millares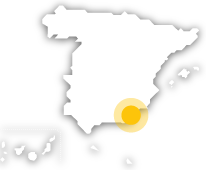 The city of prehistoric metallurgy.
---
This is the most important Copper Age site in European prehistory.
It dates from the year 2700 B.C., and offers the chance to study a complex type of society whose distinguishing features were its defensive elements against the outside, its burial rituals and its metalworking skills. The settlement stands on a plateau protected by four concentric walls built at different periods as the city gradually spread. Inside the fortress, which measured 4 metres tall by 310 metres wide, there lived as many as 1000 people at its time of maximum splendour. Its necropolis had 100 tombs in the form of tumuli. The objects found on the site, in addition to the furnaces for smelting copper, leave no doubt as to their advanced metalworking skills.
Archaeological site of Los Millares
---
Ctra. Nacional 324, en dirección a Santa Fe de Mondújar
04420 Santa Fe de Mondujar, Santa Fe de Mondújar, Almería (Andalusia)