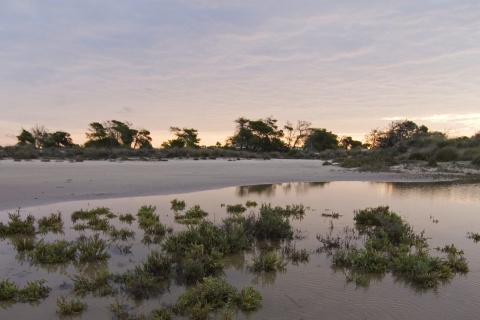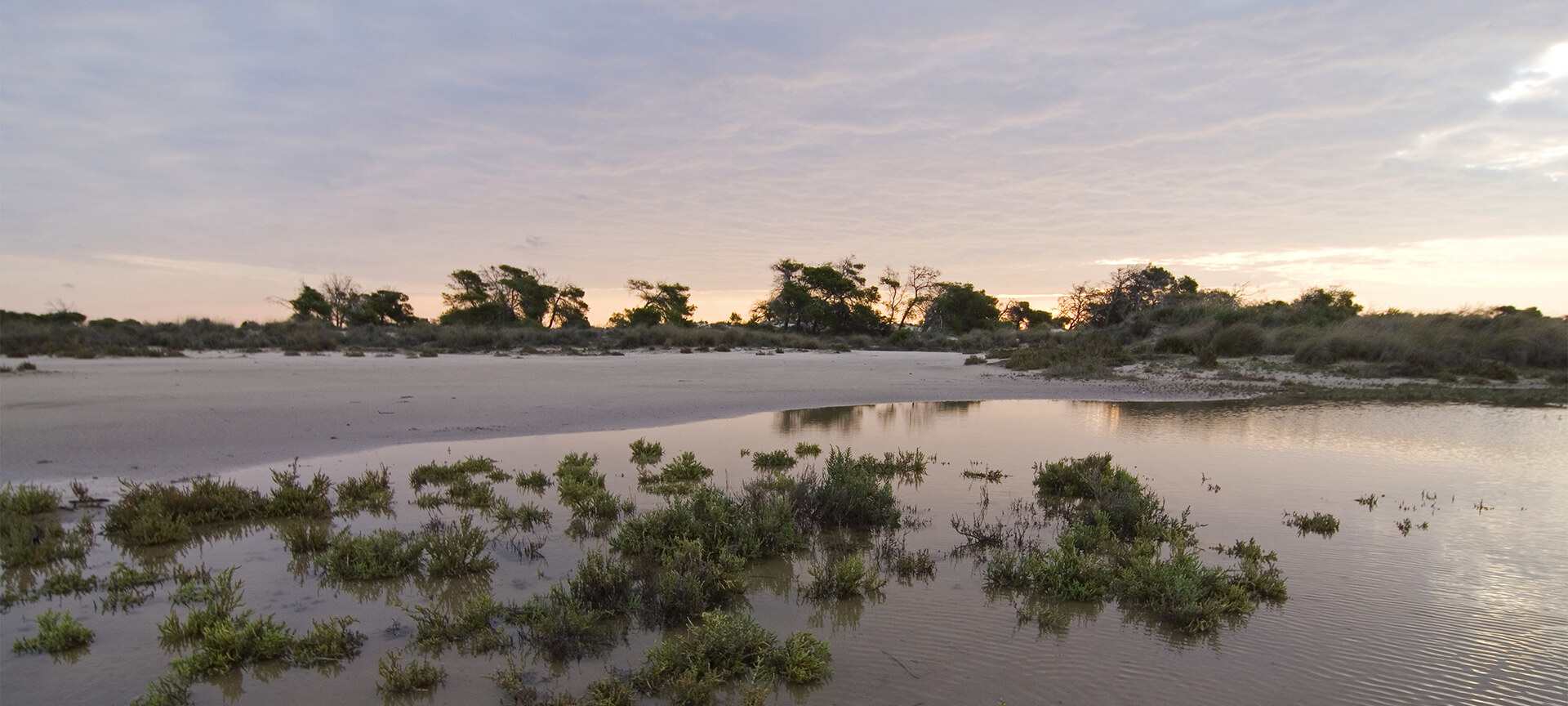 Regional Reserve of las Salinas y Arenales de San Pedro del Pinatar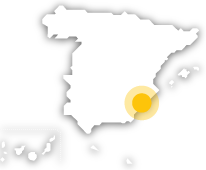 Salinas y Arenales de San Pedro del Pinatar
---
These are the most important wetlands in the Murcia region
The best time to visit is spring and autumn, although the greatest concentrations of flamingos can be seen in late June. The Salinas y Arenales de San Pedro Regional Reserve extends for 6 kilometres along Murcia's Mediterranean coastline between the towns of San Pedro del Pinatar and San Javier. It is a Special Protection Area (SPA) for birds, and each year it serves as a stop-over site for flocks of flamingos and other migratory birds. This is a unique space, as in its limited territory it contains a wide variety of natural formations, including salt flats, sand dunes, beaches, reed beds and pine forests. To take just one example, the dunes at the beach of Torre Derribada are over three metres high and are particularly worthwhile. The area is also interesting due to its pseudo-tidal character, which is very rare in the Mediterranean.  
Regional Reserve of las Salinas y Arenales de San Pedro del Pinatar
---
San Pedro del Pinatar, Murcia (Region of Murcia)
Useful information
What you need to know
---
Environmental information

There are six ecosystems in las Salinas y Arenales de San Pedro del Pinatar: salt lakes, pine forests, reed beds, salt marshes, sand dunes and fishing channels. It also is also home to an abundant and varied fauna, including particularly waterfowl such as ospreys, kingfishers and the lesser short-toed lark. There is a greater diversity of migratory species. The flamingo is the most spectacular and numerous species, while other birds include cormorants, various species of grebes, and herons.

Information for visits

The Visitor Centre is located at the entrance to the Reserve and provides information on the environmental assets of this natural space, as well as on the routes and guided visits available. The Reserve also has special observatories so bird-watchers can view the wide variety of birds to be seen in the area.