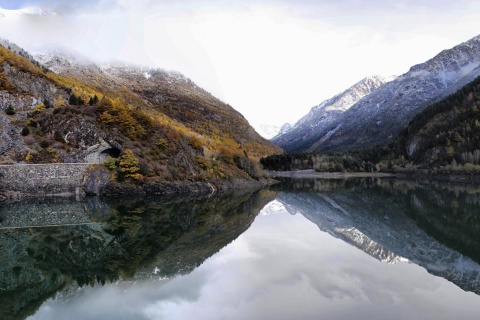 Posets-Maladeta Nature Reserve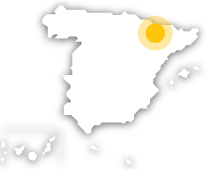 The Pyrenees in all their splendour.
---
The Posets-Maladeta Nature Reserve is a group of mountains located in the most north-easterly sector of the Aragonese Pyrenees. This area is home to some of the highest summits in the Iberian Peninsula. It is one of the most representative areas of the Pyrenees mountains and has a high ecological, landscape and natural diversity.
The Nature Reserve extends over the townships of Benasque, Gistaín, Montanuy, Sahún and San Juan de Plan. It is situated at a great height, between 1,500 metres at the bottom of the valley and 3,404 metres at the summit of Aneto (the highest point of the Reserve), which makes this sector of the Pyrenean mountain range one of the most important high mountain ecosystems in the Iberian Peninsula. The valleys have glacial origins (Estos, Eriste, Vallibierna, Gistain) are very humid, have rich woodland (pines, firs) and wild fauna. These lands are inhabited by bears, otters, chamois, deer, roe deer, wild boar and birds of prey (golden eagle, vulture, bearded vulture).
Posets-Maladeta Nature Reserve
---
Benasque, Huesca (Aragón)
Useful information
What you need to know
---
Cultural information

Benasque is a typical mountain village. A gentle walk around the streets of the historic quarter will take us to old houses such as Casa Juste and the Palace of the Counts of Ribagorza.

Environmental information

The dominant vegetation is herbaceous and rocky. The fauna is very scarce by extraordinarily well-adapted to the altitude of these lands.

Information for visits

Take the Benasque road to access the park.
What to do
Travel plans for inspiring you
---