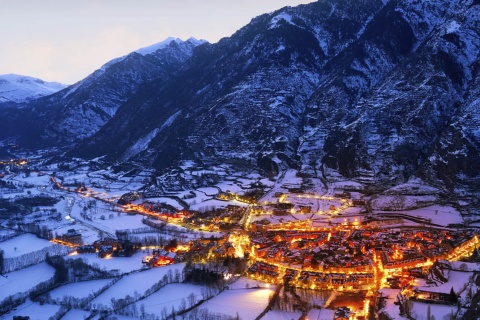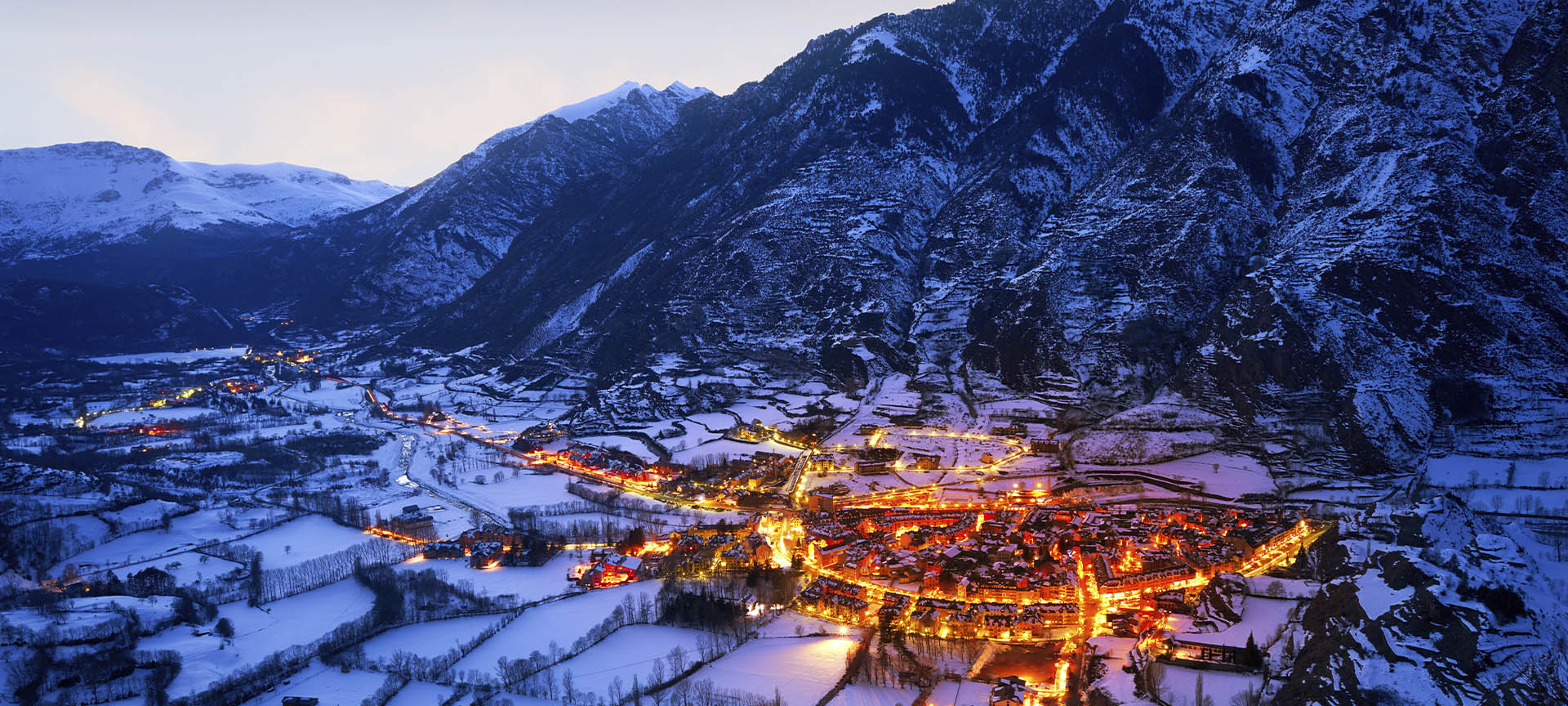 The spectacular scenery of the Benasque valley makes it the ideal place for many sports, both during summer and winter.
The village is located in the old Ribagorza county, formed by the valleys that surround the Esera river. Benasque is surrounded by the highest concentration of peaks higher than 3000 metres in the entire Pyrenees, among which we must point out the Aneto peak, 3404 metres high. In the nearby town of Cerler we find the tallest ski resort of the Aragonese Pyrenees. In Benasque we can find mansions of great interest, such as the palace of the Count of Ribagorza, the house of Marcial del Río, the Juste house and the Faure house, as well as the church of Santa María la Mayor. The entire area is marked by Romanesque buildings and cabins ("bodas"), typical of the Pyrenees. In its modern city centre we find an outstanding tourist infrastructure. In Benasque we find one of the eight Hunting Reserve of Aragon. In addition, the area enjoys a great geological diversity, with more than thirteen glaciers, ninety-five lakes, and numerous waterfalls that, along with the many plant and animal species that thrive in this place gave rise to the creation of the Posets Maladeta Nature Reserve in 1994.
Calendar
Shows, festivals, sports...
---
View some of the most relevant events you will be able to enjoy at the destination.