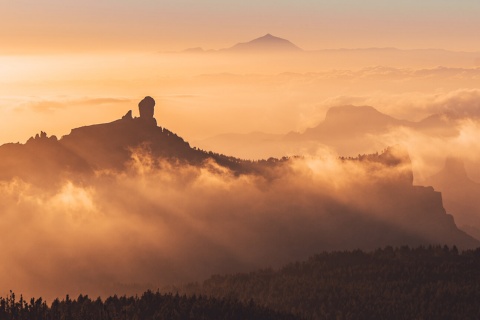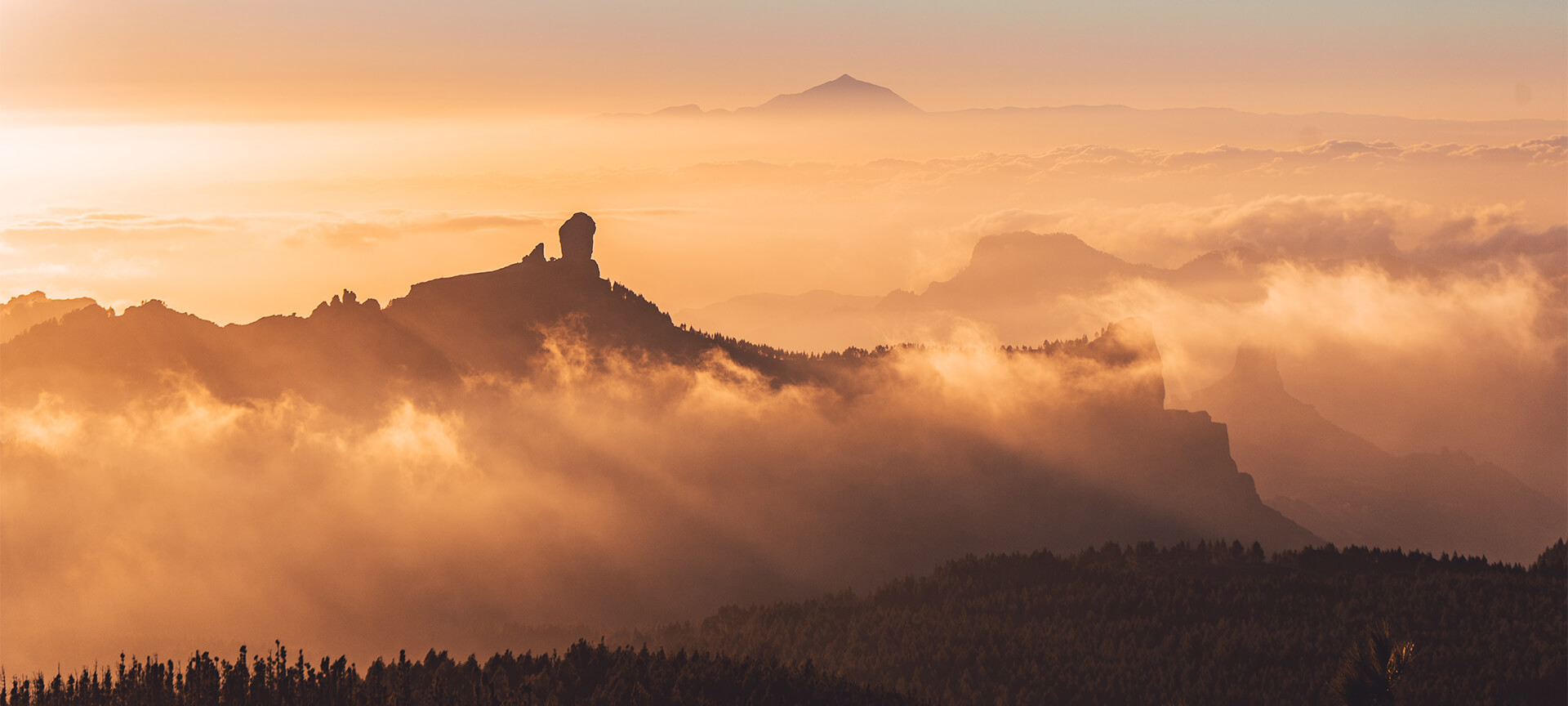 Gran Canaria Biosphere Reserve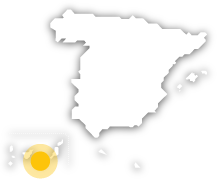 The Gran Canaria Biosphere Reserve was designated by UNESCO in 2005. It takes in 43 percent of island's surface area, as well as an extensive marine area off the southwest coast.
Gran Canaria is in the Canary Islands archipelago, between Fuerteventura and Tenerife. The island is of volcanic origin, with a rounded shape. Its highest point is in the centre of the island, the conical Las Nieves Peak (1,949 metres). Its altitude and unusual relief make a range of different micro-climates and habitats possible. Gran Canaria's huge diversity of landscapes is the reason why it has come to be known as the "miniature continent": from canyons and mountainous peaks, to beaches, forests and cliffs. Almost half of the island's 1,560 square kilometres fall within the Biosphere Reserve area in the southwest of the island. It includes: the municipalities of Aldea de San Nicolás, Artenara and Tejeda; all the territory of San Bartolomé de Tirajana, Agaete and Mogán, located at more than 300 metres above sea level; the marine area and a small part of the San Mateo Plain, in the centre of the island, which also falls within the El Nublo Nature Reserve. The area takes in nature reserves such as Inagua, Tamadaba and Pilancones, along with the huge Tejada Basin depression. Its mountains provide a water catchment area that drains into canyons and cultivated valleys, running down to the coast. In general terms, there are three different types of ecosystem: one is arid and semi-arid, with vegetation of spurges; another is sub-humid, where mention should be made of forests of Canary Island pine (a species unique to this area); the third is transitional humid, with fayal-brezal (fir and heath) vegetation and vestiges of laurisilva forest. There is also great biodiversity on the coast, with loggerhead turtles and cetaceans such as bottlenose and Risso's dolphins.
Gran Canaria Biosphere Reserve
---
Gran Canaria (Canary Islands)
Useful information
What you need to know
---
Cultural information

Tourism is the main industry on the island, although this is always marked by respect for nature. Environmental awareness is well developed on the island, and sustainable practices are frequently adopted in a wide range of areas such as, for example, traditional fishing, rural tourism and irrigation systems that optimise water consumption. In this sense, the islanders offer an enviable model - homes in Gran Canaria have the lowest water consumption rates in the European Union.

Environmental information

Despite its small size, Gran Canaria offers extraordinary biodiversity. Here, you can see unusual Macaronesian landscapes, along with many endemic species of flora and fauna. Of the 600 species of flora registered in the Biosphere Reserve, 95 are autochthonous in Gran Canaria, 101 are endemic to the Canary Islands, and 32 can only be found in Macaronesia. As far as terrestrial fauna is concerned, there is an abundance of bird life and reptiles, with endemic species such as the blue finch and Gran Canaria giant lizard. In its coastal waters, meanwhile, you can see mammals such as dolphins and whales.

Information for visits

It is easy to get to Gran Canaria by air and sea, via the capital, Las Palmas de Gran Canaria (its international airport is just 18 kilometres from the city centre). Furthermore, there are various air and sea routes that link the different islands of the Canaries archipelago. Hiring a car is a good way to explore the island - the maximum distance between any two points is 47.5 kilometres.