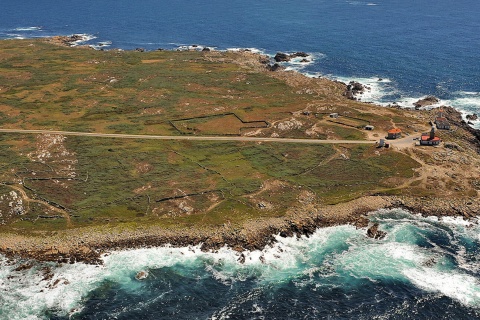 Corrubedo Dunes, and Carregal and Vixán Lakes Nature Reserve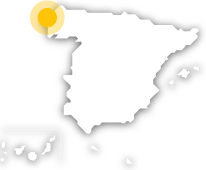 A nature reserve in movement.
---
In the Park of Corrubedo, it is the dunes that, with their advances and retreats, mark the area and shape of this nature spot.
Situated in the province of A Coruña, to the southeast of the peninsula of Barbanza, the nature reserve of the Corrubedo dune complex and the Pools of Carregal and Vixán are formed, mainly, by crops, pine groves, swamps, salt marshes, dunes and beaches. It measures 2.3 kilometres at its longest point and at its widest, reaches 1.5 kilometres. The park houses an area which floods, with pools and a string of dunes which, by its movement, is responsible for marking the complex of the park. In said pools there are meadows of reeds and glasswort. The birds are also very important, with species such as the snowy plover, the common loon, the grey heron, the little egret, cormorants and mallards. There are reptiles such as the Galician wall lizard or the Iberian newt, and as for the mammals, the otter, the hedgehog, the genet or the squirrels all stand out.
Corrubedo Dunes, and Carregal and Vixán Lakes Nature Reserve
---
Situado entre las rías de Arousa y la de Muros e Noia
Ribeira, A Coruña (Galicia)
A Coruña (Galicia):
Ribeira.
Useful information
What you need to know
---
Cultural information

There are archaeological sites with petroglyphs, prehistoric megalithic tombs and menhirs. The Oleiros Dolmen (Historical Monument) is to be found here; Hill-forts (Tahúme, Mont Facho, Artes, Monte Castro, Porto Baixo, Castelos). There are also abundant religious monuments in the area, such as stone crosses.

Environmental information

With abundant vegetation, it has a coastal ecosystem of great biological importance.

Information for visits

Access through B-roads from Padrón or Nova. There is a Nature Centre that studies the coastal-marine ecosystem in O Vilar-Carreira.