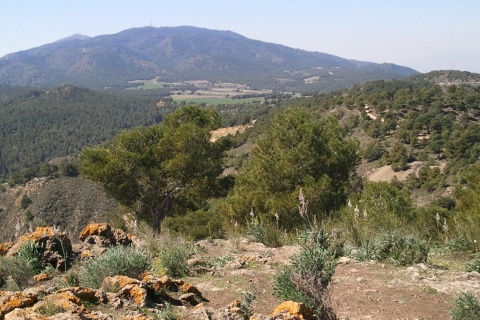 Carrascoy y El Valle Regional Reserve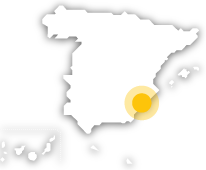 Located only six kilometres from the town of Murcia.
Located on the outskirts of Murcia and the inhabitants of Murcia go there frequently.An abrupt landscape with marked slopes, tree-lined avenues, and ravines.Vegetation of special interest includes the aleppo pine forests with an undergrowth of dwarf palms, perennial gramineae, mastic and kermes oaks.In the sunny areas, you can find thyme, rosemary, esparto grass and other vegetation typical of Mediterranean scrubland.The vegetation changes to other species alongside the streams, with reeds and oleander.It is interesting to note that this park has sixteen different flora species listed, that are protected on a regional level.A typical reptile is the striped necked terrapin.Five species of bats are found in this park and some easy to recognise birds of prey, namely the booted eagle, the kestrel, and the eagle owl.
Carrascoy y El Valle Regional Reserve
---
Alhama de Murcia, Murcia (Region of Murcia)
Useful information
What you need to know
---
Cultural information

Located only six kilometres from the city of Murcia, which is why it is really and extension of it..The city of Murcia is steeped in monumental and artistic history.

Environmental information

Repopulated with aleppo pines, this mountain range has a characteristic relief of summits, elevated plains, and vast sunken sedimentary areas.

Information for visits

Access to the park can be arranged through the Park Office and Visitor Centre in Cabra, or through the Cruces Zuheros Information Point. Unrestricted access to the Park, which can be entered from Murcia or Alhama de Murcia.