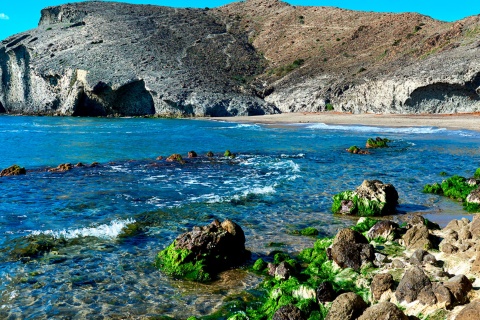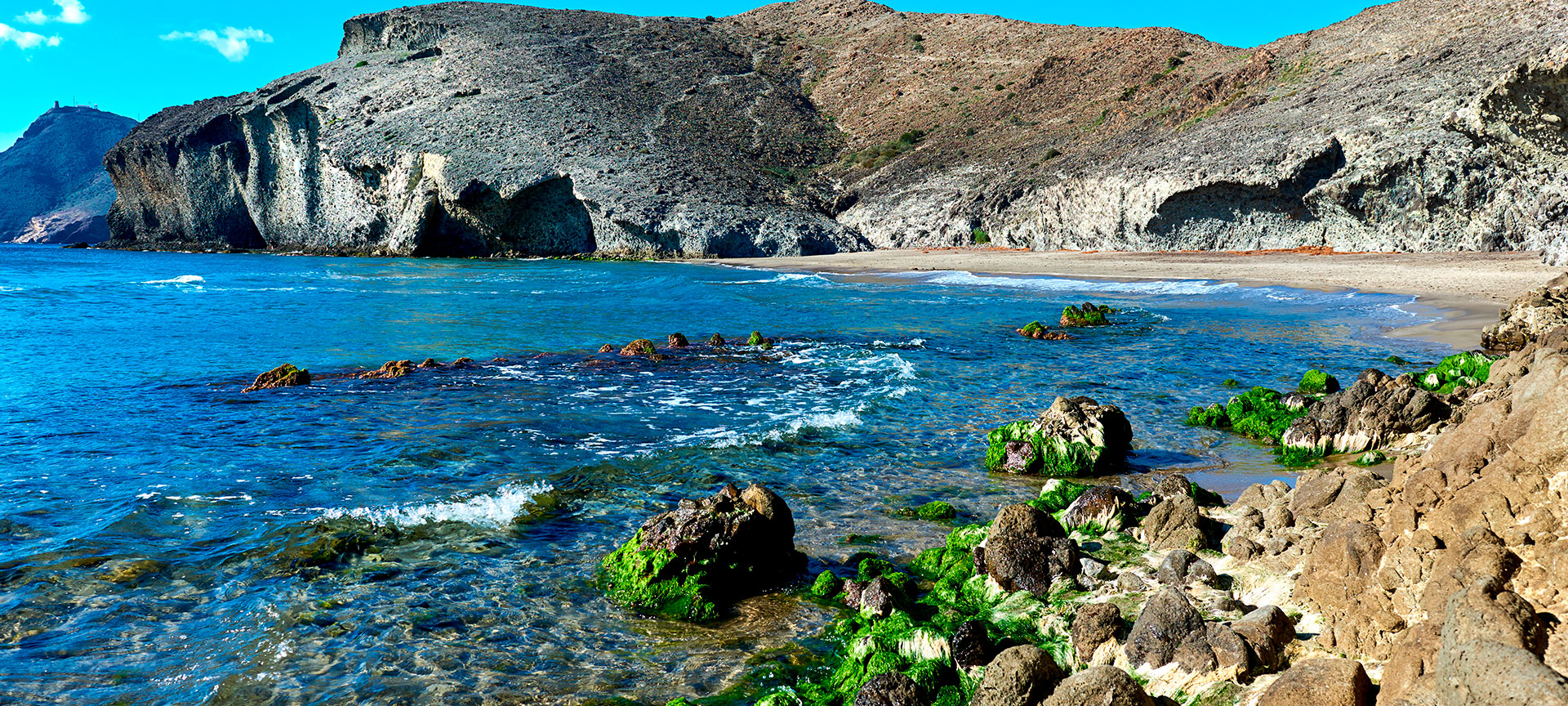 Cabo de Gata-Níjar Nature Reserve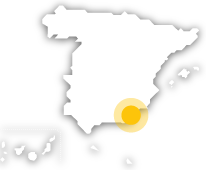 A volcanic sierra by the sea
---
Cape Gata is located in the south-eastern end of the province of Almería. Its coastline is marked by cliffs, coves and beaches. This space, declared a Biosphere Reserve in 1997, includes the Cape Gata-Níjar Nature Park, as well as some of its surroundings.
The sierra of Cape Gata is of volcanic origin and its relief is characterised by sharp points of rock, dykes, craters, cornices and domes. This particular geologic formation has resulted in one of the most stunning coastal sceneries in the Spanish Mediterranean. In the southern part of the Reserve, there are coastal salt marshes, a habitat of great importance for numerous migratory bird species. The summertime is remarkable, which is when numerous species arrive, such as flamingoes, wading birds, and seagulls. Thickets and herbaceous plants form the local flora, with many indigenous species among them. As for the sea bed, it is home to species like the large-scaled scorpion fish, the comber and the cardinal fish. As well as including the entire territory of the Nature Park and its surroundings, the Cape Gata-Níjar Biosphere Reserve was declared a Special Bird Protection Area (ZEPA) and is included in the Ramsar Agreement under the category of Wetlands of International Importance.
Cabo de Gata-Níjar Nature Reserve
---
Níjar, Almería (Andalusia)
Almería (Andalusia):
Níjar.
Useful information
What you need to know
---
Cultural information

The area's popular architecture and traditional handicrafts must also be pointed out, particularly the blankets and rugs from Níjar.

Environmental information

The vegetation in this Nature Park includes scrubs of cornicabra olive, Jerusalem sage, Ulex parviflorous and dwarf palm. It also shelters exclusive species, such as the Antirrhinum charidemi and the dianthus charidemi. Among animal species, molluscs and crustaceans must be noted.

Information for visits

Access to the park and its surroundings is unrestricted. Almoladeras Visitor Centre.