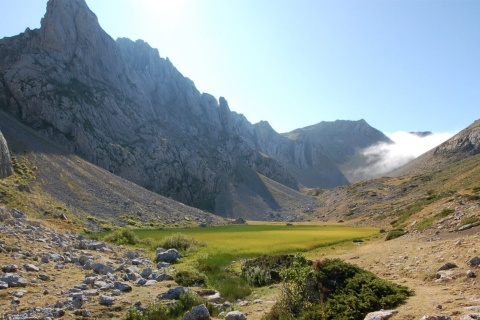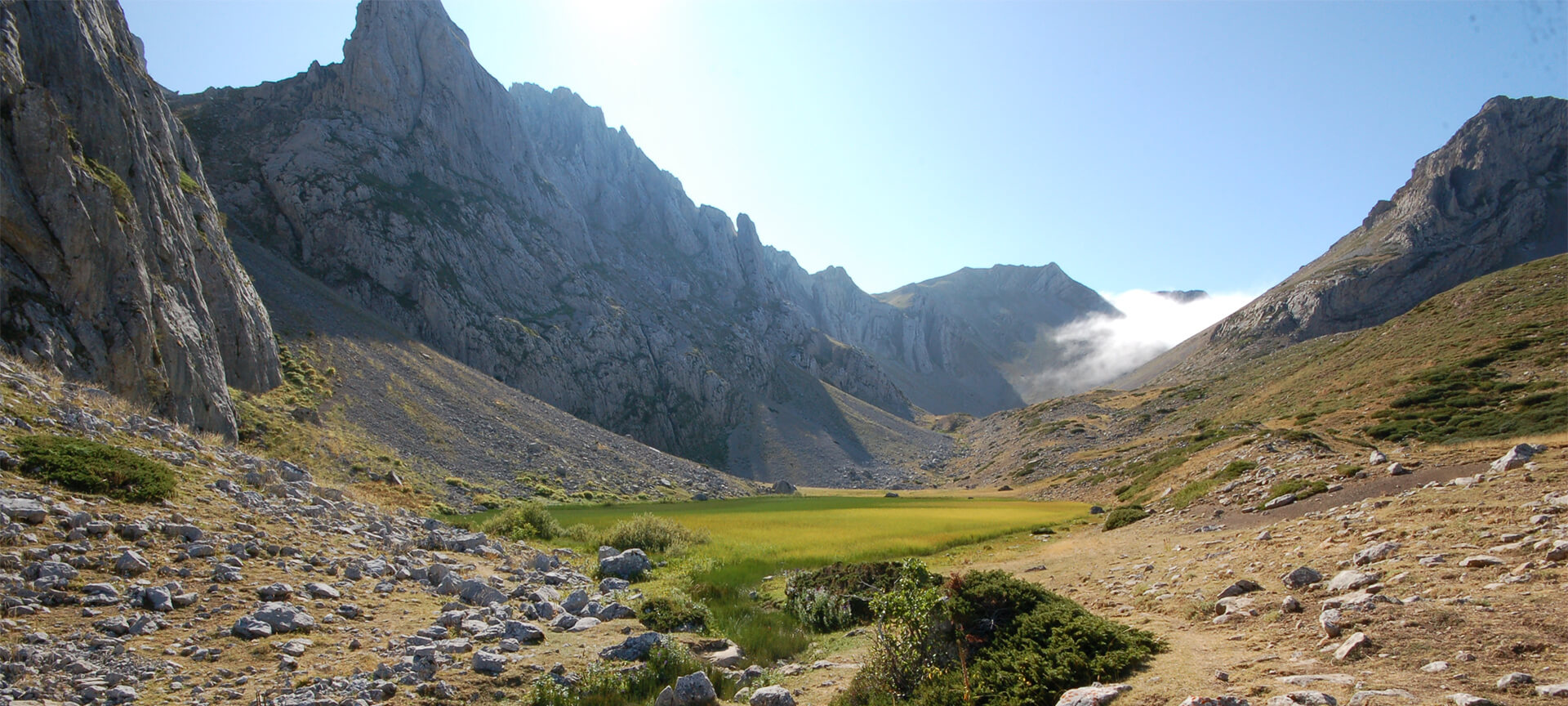 Babia Biosphere Reserve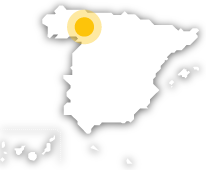 This area was designated Biosphere Reserve by UNESCO in 2004 and has varied flora and an abundance of fauna.
The Babia region is in Castile and León, in the northwest of the province of León, and includes the municipalities of Cabrilanes and San Emiliano. The Cantabrian mountains that separate Asturias from León mark the reserve's northern limit, with peaks of over 2,000 metres, including Peña Ubiña, a favourite with local mountaineers at 2,417 metres. To the south it meets another mountain range with the peak of La Cañada at 2,154 metres. Hence, Babia is characterised by a unique landscape of lofty mountains and rock fields, stunning chasms and gorges, and, in the central part of the reserve, at more than 1,000 metres above sea level, there are large valleys and meadows alongside the Sil River, along with glacial lakes like that of Las Verdes. It also has a great wealth of flora and fauna: there is varied flora with endemic species such as saxifraga babiana and salix cantábrica, along with an abundance of fauna, with special mention worthy of the brown bear (endangered), grey partridge and broom hare (a species unique to the Cantabrian Mountains). Livestock rearing has traditionally been the main activity in the region on account of the fertile pastureland: you can still see the trails used by itinerant shepherds over the centuries, who continue to come to this area from Extremadura with their flocks in summer. The region also gives its name to an interesting expression: "estar en babia" (to be in babia) means to be distracted. The origin of the expression goes back to the old monarchs of León and Asturias, who liked to spend long periods in Babia enjoying the peace and beauty of the surroundings, far away from matters of court.
Babia Biosphere Reserve
---
León (Castilla y Leon)
Useful information
What you need to know
---
Cultural information

There are many villages which maintain their traditional atmosphere and architecture. You can also find interesting examples of palaces and stately houses which once belonged to the nobility of León, such as the 16th century Quiñones palace in Riolago and the mansions of Villasecino and Labo de Babia.

Environmental information

This region is a transitional area between Atlantic and Mediterranean ecosystems, with vegetation typical of both environments, such as oak, birch, beech and juniper trees, along with numerous endemic species. The fauna is also very diverse, with rare animals such as the brown bear, capercaillie and wolf; birds of prey such as the golden eagle, Egyptian and Griffon vultures; game such as deer, boar and ibex, along with a great variety of fish in the rivers.

Information for visits

Access from the city of León is on the A-66 motorway. At the Barrios de Luna reservoir you take the C-623 road to the LE-481, LE-482 and LE-483 secondary roads that cover the region. Hiking, cycle touring, climbing, mountaineering and angling are some of the activities available here.