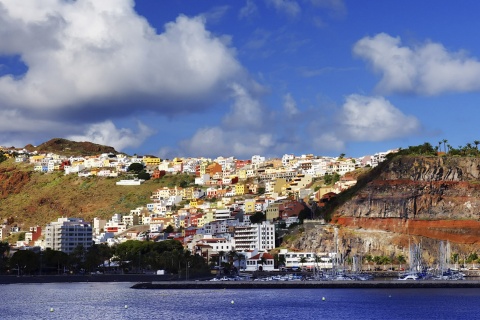 San Sebastián de la Gomera
San Sebastián de La Gomera is the capital of this island. It is also known as "Isla Colombina" due to its historical links with the discovery of America. The city emerged around a natural bay and to this day has preserved numerous places and monuments of interest, such as the church of La Asunción, the Pozo de la Aguada and the Torre del Conde (Tower of the Count).
Its excellent tourism facilties offer a wide range of leisure activities, including the chance to practice all kinds of nautical sports in the port area. Inland, hiking or cycling trails are the best ways of exploring the sheer mountainous landscape of La Gomera and some of its natural treasures, such as the Majona Nature Reserve and the National Park of Garajonay.