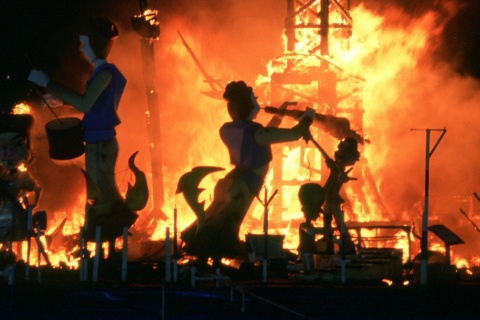 Bonfires of San Juan (Alicante).
Festivity of International Tourist Interest
Alicante celebrates the arrival of summer with the bonfires of San Juan. In a spectacular display of music, colour and fireworks, thousands of people throng the streets to experience this fiesta which pays tribute to fire.
To celebrate the start of summer, locals used to go to the countryside to dine on 23 June: they would eat traditional food, and when it got to midnight, they would light campfires, dance around them, throw firecrackers and swim in the sea. This custom endured over the years, and in 1928 the fiestas of the Bonfires of San Juan were formally constituted.
Bonfires of San Juan (Alicante).
---
Alicante-Alacant, Alicante, Alicante - Alacant (Region of Valencia)
Calendar
Other events you may be interested in
---