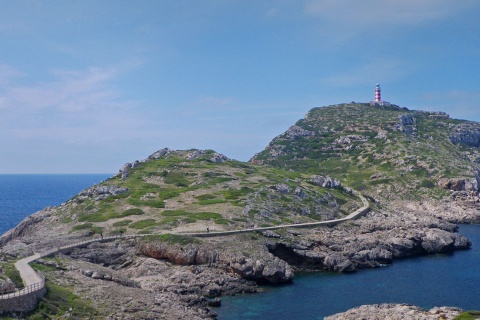 Cabrera Archipelago (Island)
Scuba divers will find one of the best conserved sea beds on the Spanish coastline, with a dense meadow of Posidonia oceánica which favours the proliferation of a large number of species of marine fauna.
These include grouper, octopus and eye-catching sea slugs. You may also come across a loggerhead turtle or some dolphins. From the surface you'll have the chance to go sailing and enjoy boat trips to bathing areas only accessible from the sea. Some of these excursions will take you to lovely caves bathed by the sea which are perfect for swimming. And while you're sailing you'll have the chance not only to indulge in some sunbathing, rest and relaxation, but you're bound to catch sight of various unusual seabirds flying overhead.
Where to go
Places not to be missed
---