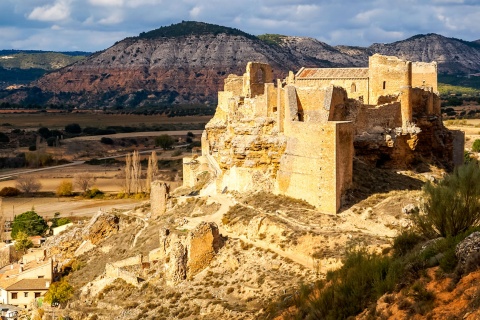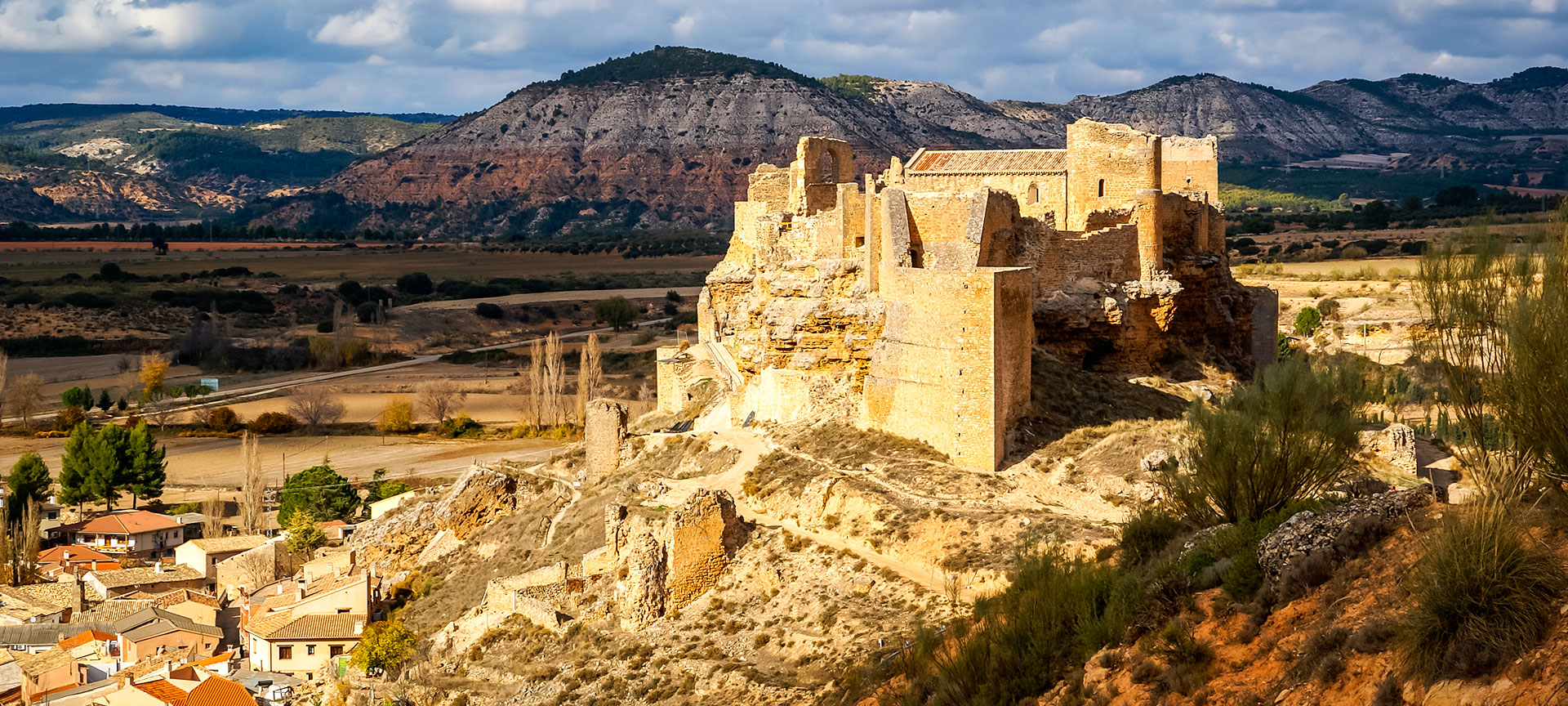 Zorita de los Canes Castle
Its structure is a complicated system of walls, gates, towers and windows mixed together over the centuries.
It has a long, north-south layout, surrounded by a wall. Entrance to the castle was, and remains today, by two paths penetrating the walls at two gates. The first path - protected by an imposing barbican - passed through the bastion tower, which is one of the best-conserved and most attractive parts of the building, and entered into the castle bailey. From here, entrance was gained to the fortress via a wooden drawbridge, which no longer exists. The other entrance path made a zigzag. It was narrow and watched over from the walls and towers. The main gate has a first pointed arch, in Gothic style, superimposed on an older interior arch, which is Moorish and horseshoe shaped. The Romanesque church is a highlight. It has a single nave and rectangular floor plan with no crossing.
Zorita de los Canes Castle
---
Carretera de Almoguera, s/n.
19119 Zorita de los Canes, Guadalajara (Castilla-La Mancha)