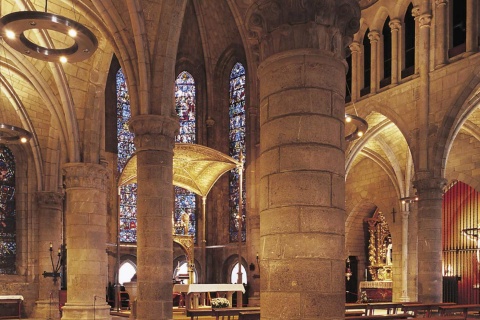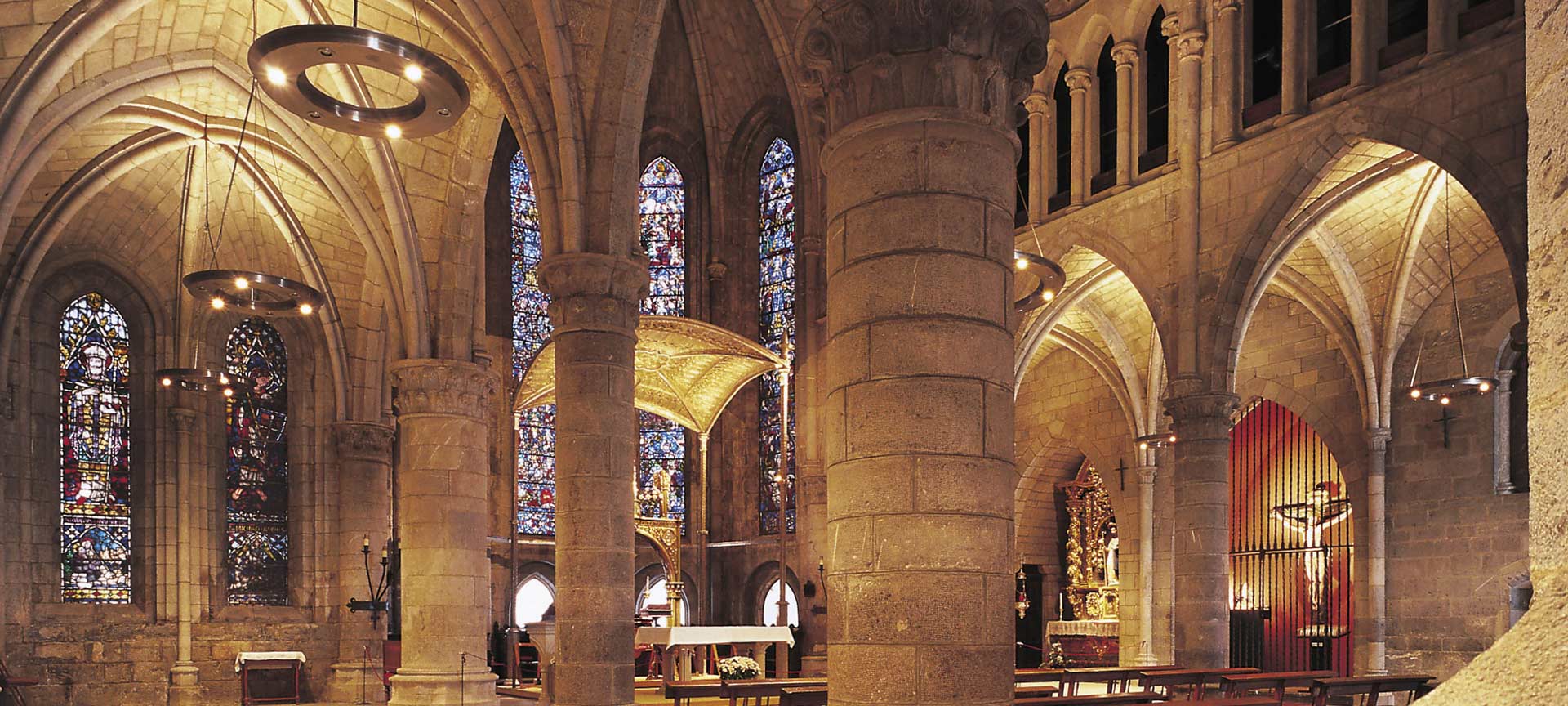 Royal Collegiate Church of Roncesvalles
The Royal Collegiate Church of Roncesvalles was built in the French Gothic style, in imitation of the cathedral of Nôtre Dame in Paris.
King Sancho VII built this church in the 13th century as part of the hospital's facilities in Roncesvalles; its purpose was to provide succour to pilgrims on the Way of Saint James after crossing the Pyrenees. Highlights include the cloister, the chapel of San Agustín, the chapel of Santiago and the crypt, consisting of a straight section of barrel vault and a pentagonal apse. The walls and vaults are covered in mural paintings dating from the 13th century. The art treasures of the Royal collegiate church are housed in a museum in one of the rooms in the church, and include a particularly interesting collection of precious metalwork, exhibited in six display cases. Also outstanding is a chess set belonging to the Emperor Charlemagne, a Renaissance silver chest and a silver-plated wooden statue of the Virgin and Child. There is also a selection of paintings, books and sculptures.
Royal Collegiate Church of Roncesvalles
---
Calle Única s/n
31650 Orreaga-Roncesvalles, Roncesvalles, Navarre (Autonomous Community of Navarre)