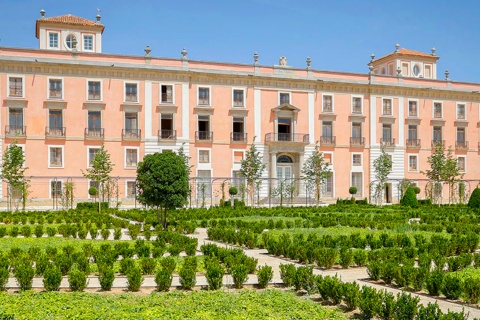 Palace of the Infante Don Luis
The building, with its Italian Renaissance roots, visually incorporates the beautiful mountain setting.
The current palace is the result of the transformation of a previous one known as the Dos Torres Palace which was built by the lords of the town in several stages starting in the 17th century. It was acquired by the Infante Don Luis de Borbón in 1761. The Infante placed the architect Ventura Rodríguez in charge of transforming the palace. The building has recently been restored and now dominates a rectangular space formed by a succession of landscaped terraces; the complex also includes the Ventura Rodríguez fountain, the pond and the water wheel.
Palace of the Infante Don Luis
---
Avenida de Adolfo Suárez, s/n
28660 Boadilla del Monte, Madrid (Madrid Region)