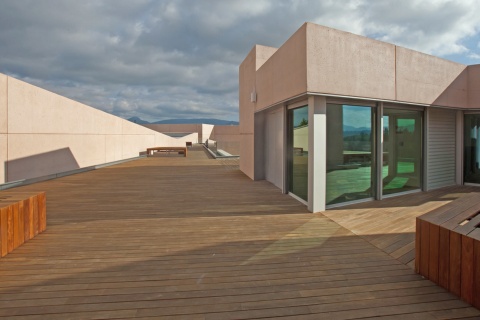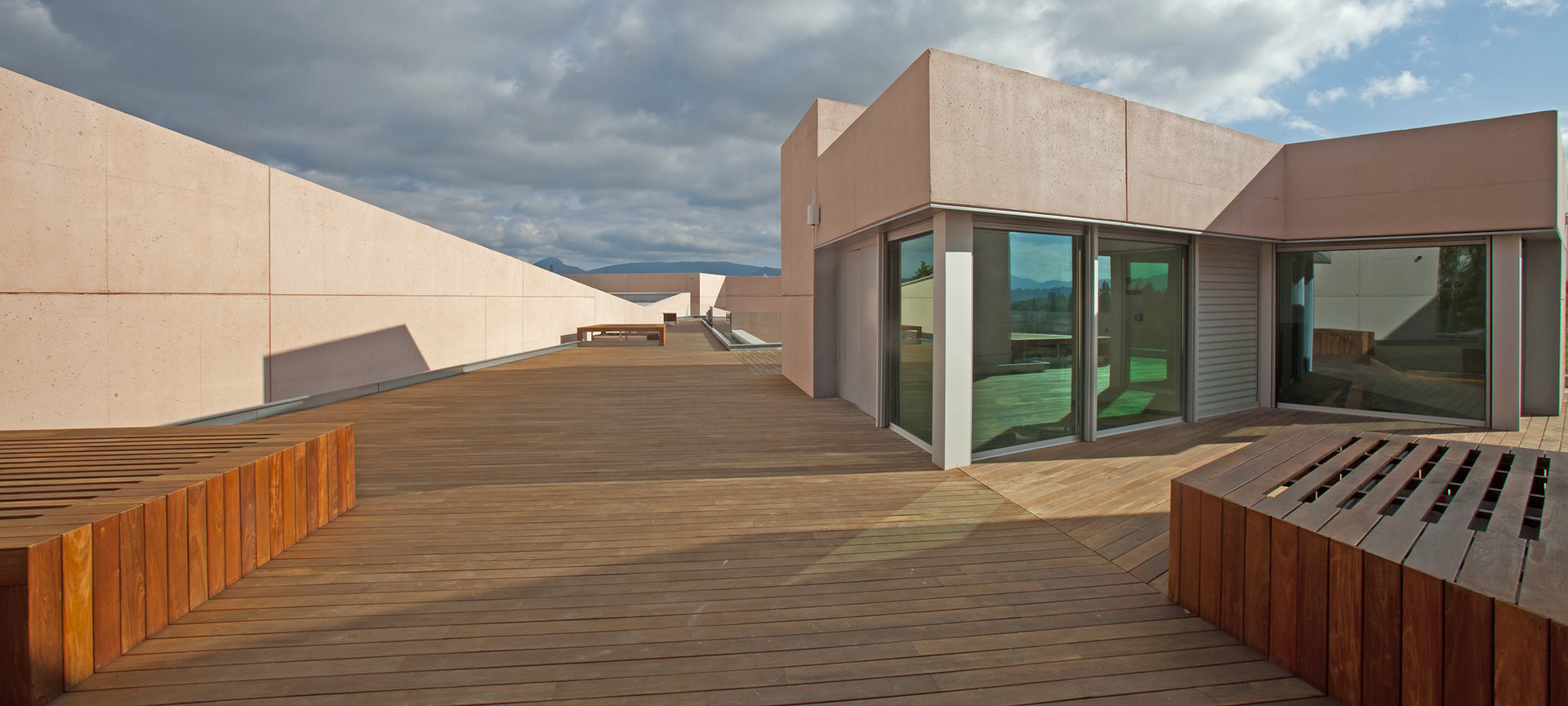 Navarre University Museum
A building designed by Rafael Moneo, which holds a contemporary art collection that includes artists such as Tàpies, Picasso, Kandinsky and Chillida. It is also home to a major photo collection.
The contemporary art collection features Spanish artists from the second half of the 20th century, and famous international artists: Antoni Tàpies, Pablo Picasso, Wassily Kandinsky, Eduardo Chillida, Mark Rothko and Pablo Palazuelo, for example. The photo collection is made up of more than 14,000 photos and 100,000 negatives that go from the 19th century up to the present day. Some of the photographers included are Robert Capa, Agustí Centellés, Jean Laurent, Roland Fisher and Pere Català. The museum has an abstract design, in reference to the works it contains. It is part of the Navarre University campus and aims to be an active cultural hub in the city of Pamplona.  
Navarre University Museum
---
Campus Universitario
31009 Pamplona, Navarre (Autonomous Community of Navarre)
What to do
Travel plans for inspiring you
---