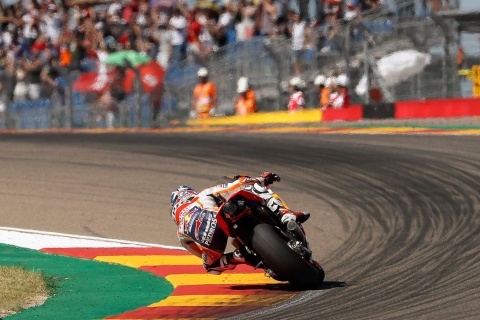 Motorland Aragon – the Ciudad del Motor race track
Motorland Aragon is the complex also known as the Ciudad del Motor in Alcañiz (Teruel), and the venue for the Aragon Motorcycle Racing Grand Prix in the international MotoGP, Moto2 and 125cc competitions.
This is a large area dedicated to motor racing and divided into a sports area, an area for leisure and culture and another for research. The sports area comprises an official race track for the Aragon World Cup Motorcycle Grand Prix, a karting track and various circuits for dirt-biking. The circuits are available to both professionals and amateurs, and in addition to official competitions they also host popular races, professional events and educational activities. Visitors can also have the opportunity to pilot a Formula One car or other top-of-the-range vehicles. The area dedicated to leisure and culture offers to numerous services, including a hotel, an indoor karting circuit, recreational areas, a sports technology centre and exhibition areas. Finally, the research area is home to a technological motor park where numerous motor-industry companies are engaged in work on this branch of technology.
Motorland Aragon – the Ciudad del Motor race track
---
Carretera Alcañiz - 2404, Km 1
44600 Alcañiz, Teruel (Aragón)