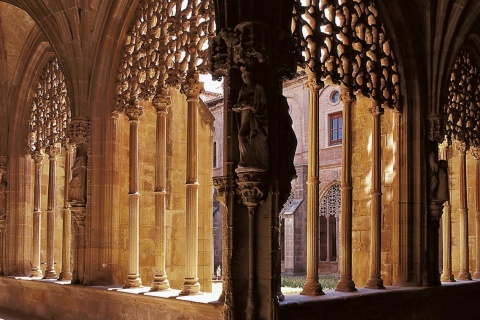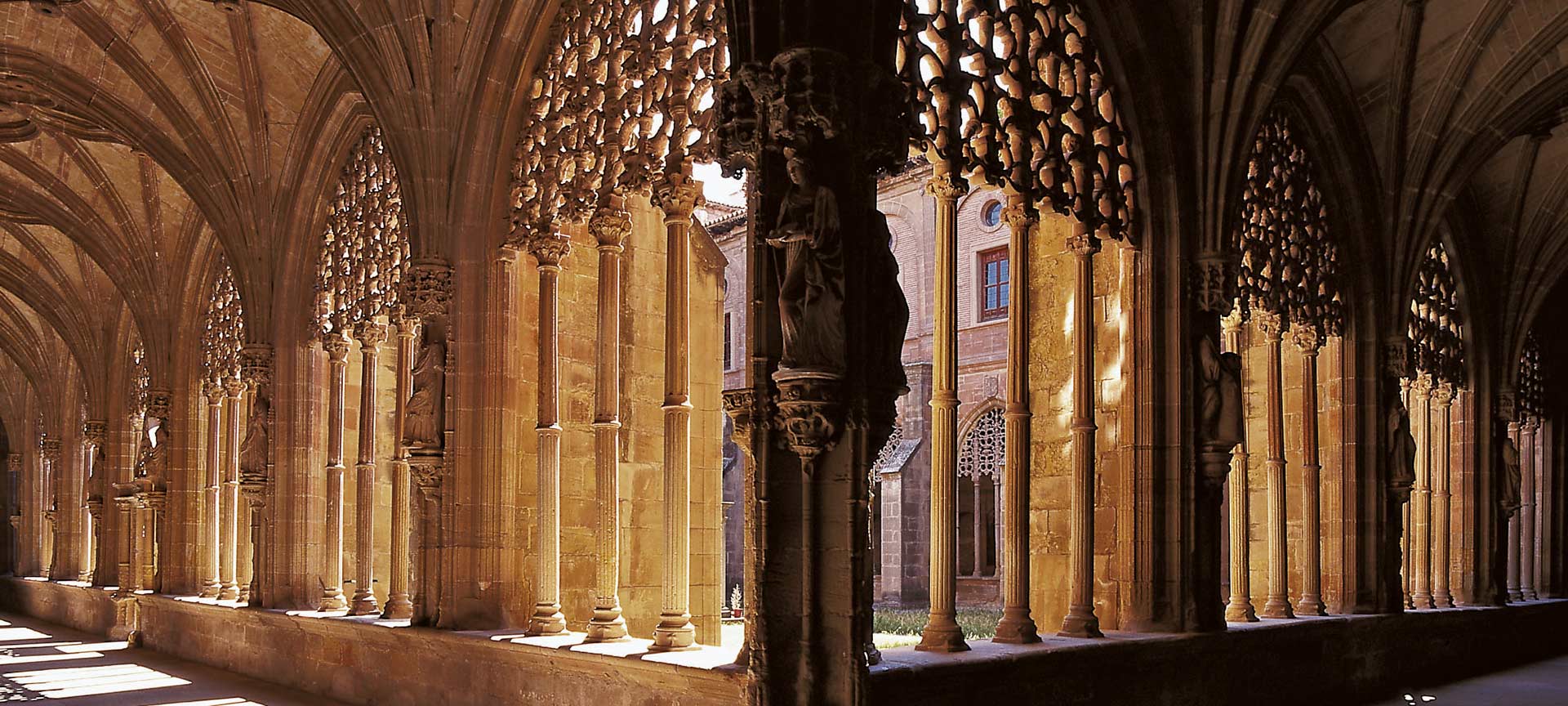 Santa María la Real Monastery
According to legend, this beautiful monastery was founded in 1052 by king Don García Sánchez III, after he found a mysterious image of the Virgin Mary in a nearby cave.
The monastery church you can see today dates from 1516 and has three naves and transept. From the church you can access the cave where the king supposedly found the figure of the Virgin. The Baroque altarpiece in the main chapel dates from the end of the 17th century. The choir stalls are from the beginning of the 16th century, in walnut, and are considered to be a masterpiece of florid Gothic style. The cloister is unusual for its mixture of different styles: Gothic on the vaulted ceilings and Plateresque in the geometrical inlay. The Royal Pantheon is home to the tombs of two ancient monarchs. We should make special mention of that of Doña Blanca de Navarra, a real work of 12th-century Romanesque art.
Santa María la Real Monastery
---
Plaza de Santa María s/n
26300 Nájera, La Rioja (La Rioja)