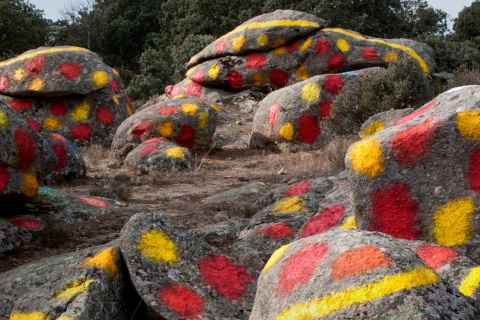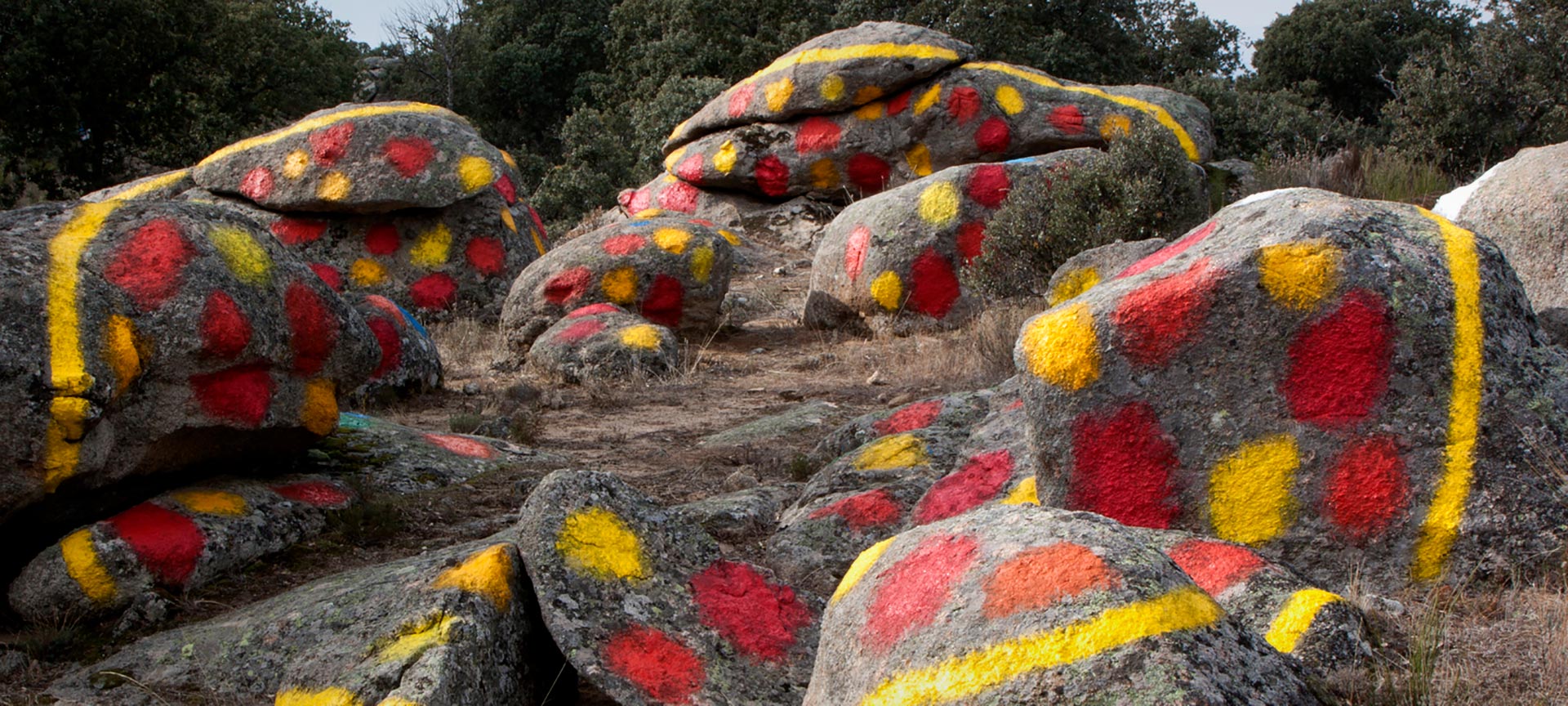 Las Piedras de Garoza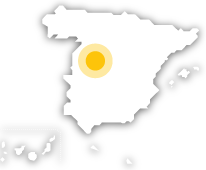 This art and nature project was conceived and developed by Basque painter and sculptor Agustín Ibarrola in the Dehesa de Garoza de Muñogalindo (Ávila). The result is a surprising set of 115 large stones converted into art, conveying different meanings and spread over a pasture spanning almost 11 hectares.
As part of this work, the artist establishes an intimate and profound dialogue between his avant-garde pictorial language and the landscape of the Dehesa de Garoza, its holm oaks, light and the location's history. The complex as been conceived to receive public visits, with trails and different interpretive supports (map and audio guide). Visitors can get close to the stones from different perspectives, observing the change of colours as the day progresses as well as the relationship with the landscape.The project also features an information centre and several rest stops for enjoying the natural surroundings. Furthermore, an exhibition room has been set up containing Ibarrola's pictorial and sculptural work located in the old quarter of Muñogalindo. 
Las Piedras de Garoza
---
Carretera N-110 dirección Plasencia. Kilométro 23
05530 Muñogalindo, Ávila (Castilla y Leon)