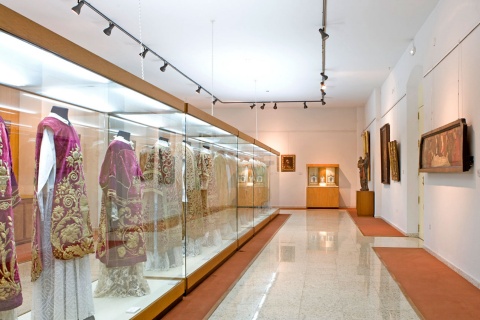 Diocesan Museum (Ciudad Real)
The museum is located in the old Episcopal Palace and displays an important collection of diocesan historical and artistic heritage.
The museum consists of three rooms in which visitors can view pictures and paintings from between the 13th and 16th centuries, hymnals from the 16th century and religious objects from the 17th and 18th centuries. There is also a section dedicated to the entire Baroque era, including works from the 17th and 18th centuries. Visitors can admire hymnals from the Uclés Monastery and the impressive Last Supper sculpture, which is carried through the streets during Easter Week, among other items.
Diocesan Museum (Ciudad Real)
---
Calle Caballeros, 5
13001 Ciudad Real (Castilla-La Mancha)