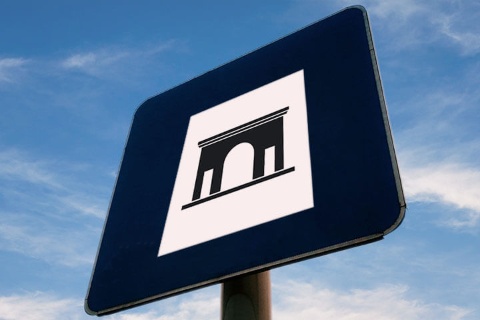 Parish Church of San Martín de Tours (San Martín de Unx)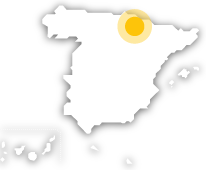 This church, situated on the top of a hill, offers a variety of styles spanning several centuries because of the different construction stages it underwent.
It was built in the mid 12th century –its consecration dates back to 1156–, although the primitive Romanesque construction is not conserved in its entirety: all that remains is the semi-circular apse and the crypt, with rounded arches, and the two doorways with triple archivolt – one of them from the old parish church of the abandoned village of Sengáriz (municipality of Ibargoiti). The crypt is made up of an apse and three small naves with three sections. The main nave in the church has Gothic ribbed vaults (13th century). The choir stalls were installed in the 14th century and the nave in the Epistle side and the vestry are also in the Gothic style, even though they were built in the 16th century. The portico is Baroque (18th century). A modern belfry (20th century) rises up above the portico.
Parish Church of San Martín de Tours (San Martín de Unx)
---
Subida de la parroquia, s/n
31495 San Martín de Unx, Navarre (Autonomous Community of Navarre)