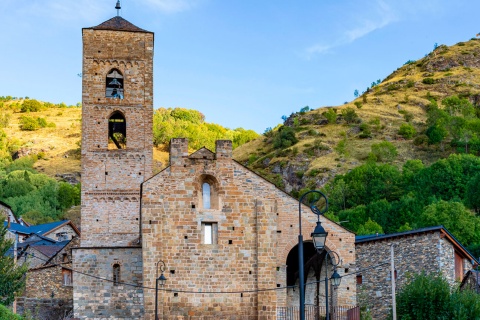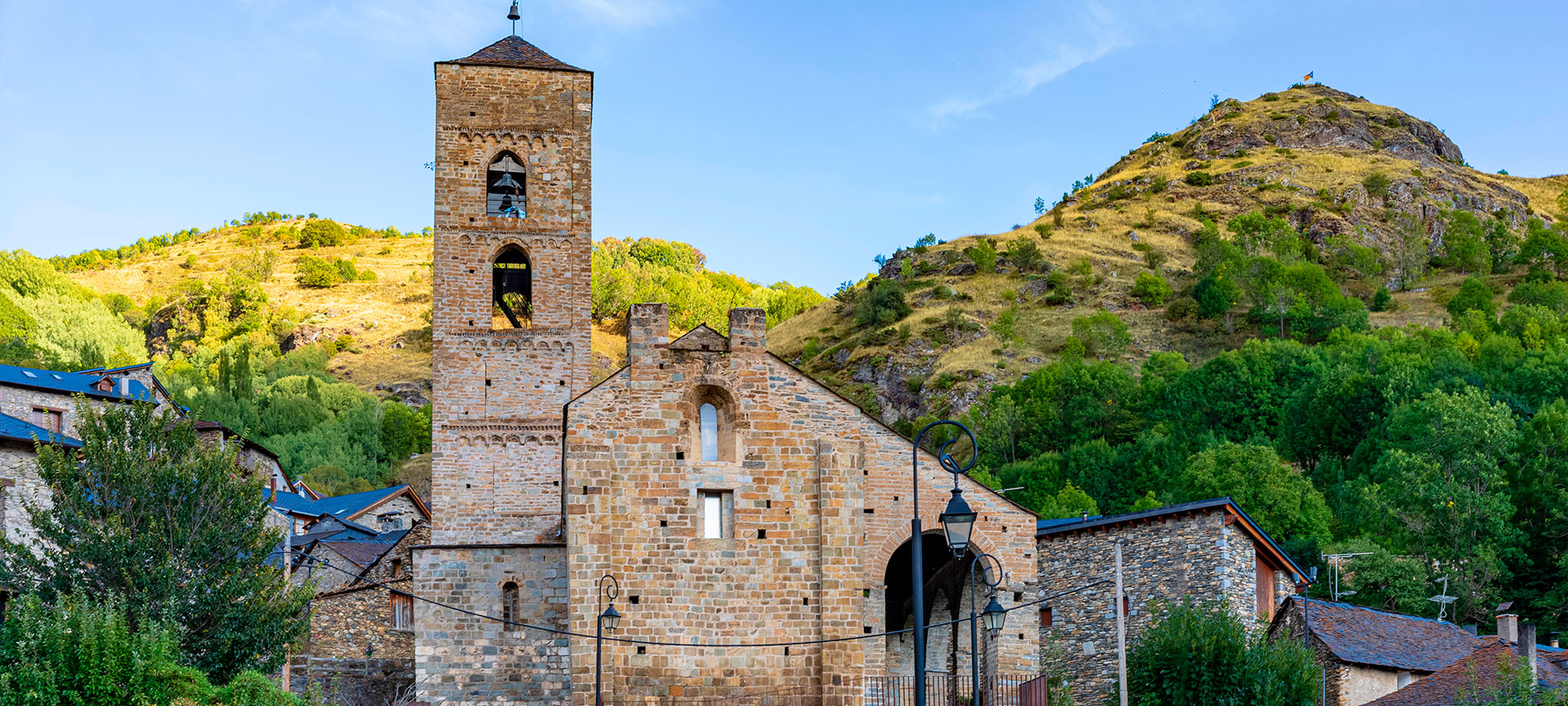 Nativitat de la Mare de Déu Church
La Nativitat de la Mare de Deu is one of the Romanesque churches in the Boí Valley, which received the UNESCO World Heritage designation in 2000.
The church has a single nave. Its sanctuary originally had three apses, and is covered with barrel vaults. The bell tower is square in shape and adjoins the northern wall. It is decorated with pilaster bands and serrations. The doorway is protected by a porch with columns and capitals. The archivolts are decorated with a chessboard design and there is a carving of Christ. There are Baroque altarpieces on the interior.
Nativitat de la Mare de Déu Church
---
25527 Durro, Vall de Boí, La, Lleida (Catalonia)