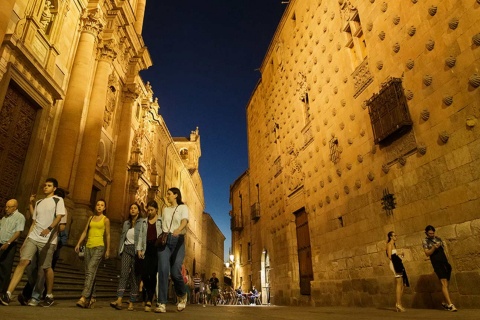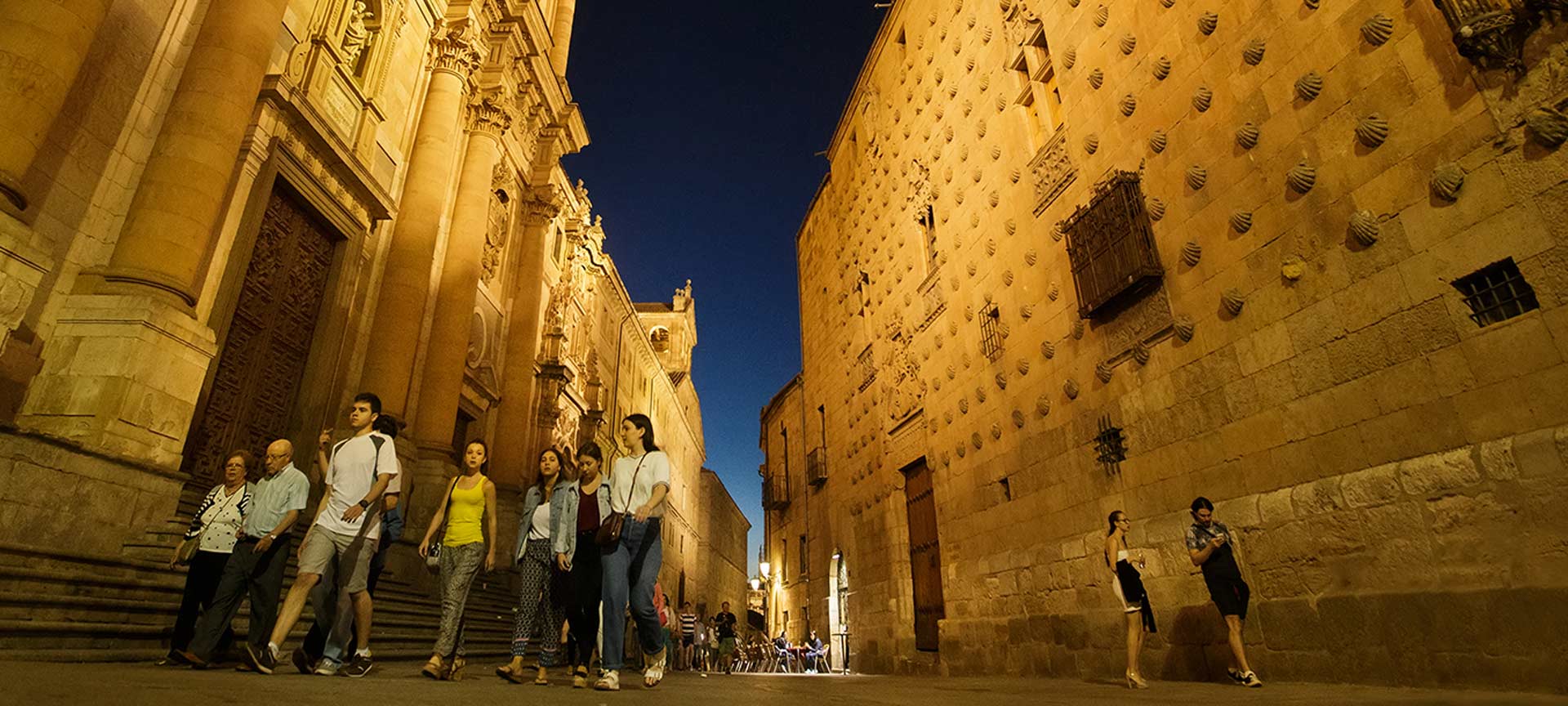 Casa de las Conchas house
The Casa de las Conchas (the House of Shells) is a Gothic style building. It was constructed in the late 15th century, although it also features Renaissance and Mudéjar elements and belongs to the style known as Isabelline art.
This civil building attracts the traveller's attention due to the over three hundred shells that cover its outer walls. In the 18th century it suffered cracks, causing the upper part to be remodelled leaving it without the shells that decorate the rest of the façade. One notable feature is the entrance door with a Gothic coat of arms featuring a fleur-de-lis on the upper part. Today the building houses the Salamanca public library.
Casa de las Conchas house
---
Calle Compañía, 2
37002 Salamanca (Castilla y Leon)