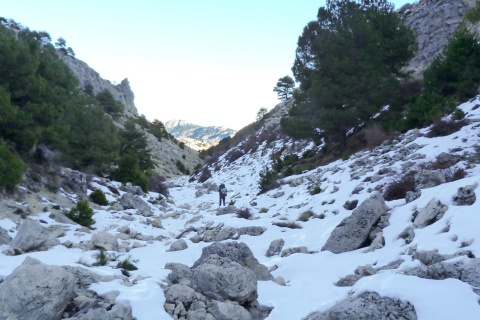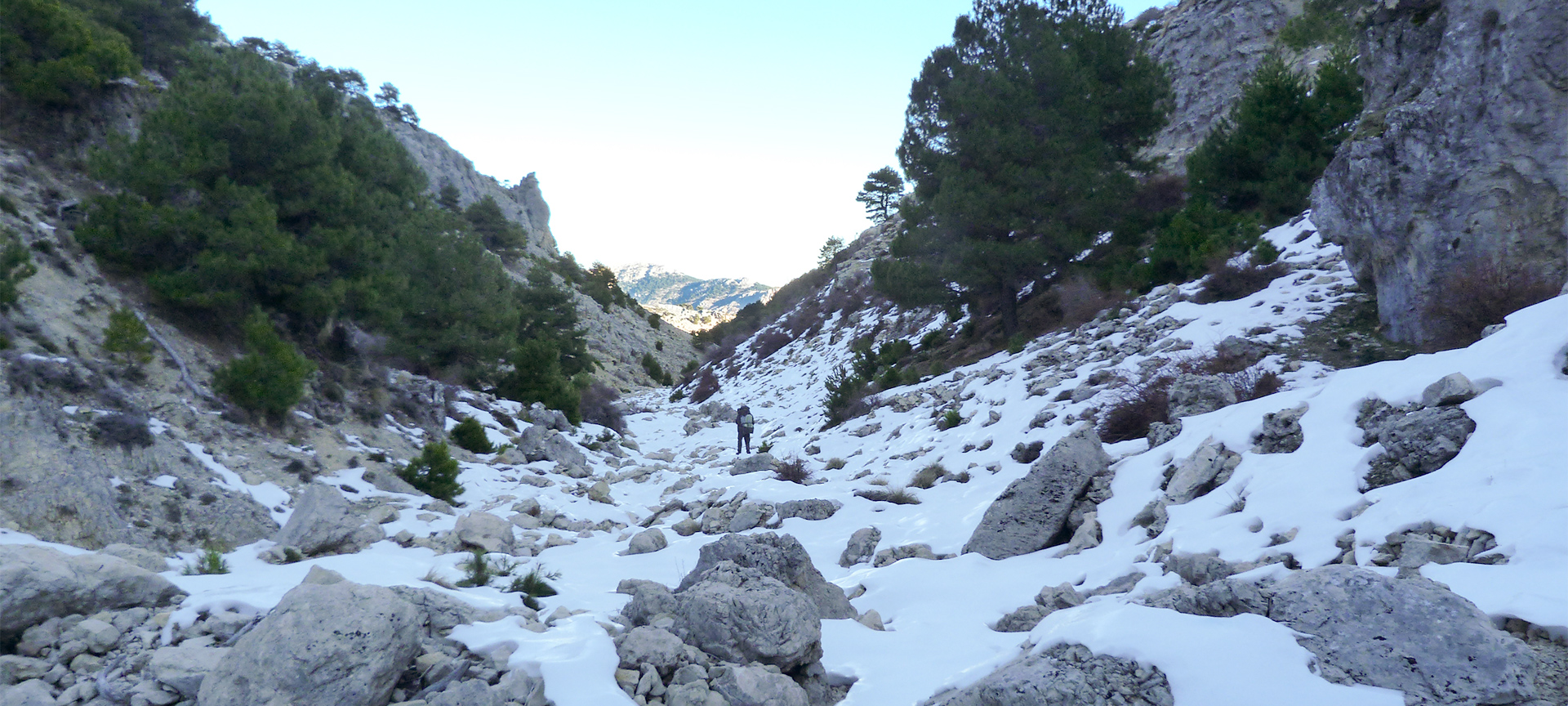 Sierra de Castril Nature Reserve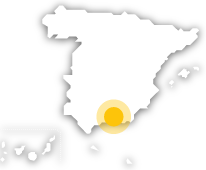 Sierra de Castril is a mountainous area situated to the north-east of Granada province, bordering the Nature Reserve of the Sierras de Cazorla, Segura and las Villas. It is an area of abrupt topography, in which gullies, mountain passes and vertical faces of a great height abound.
It belongs to the Granada town of Castil, and the Reserve boasts heights of between 855 and 2,138 metres above sea-level. It is crossed by the river Castril. Onits rugged topography grows vegetation dominated, on the lower section, by species of oak and holm oak mainly, and masses of gall-oaks ashes and maples in the more humid areas. In the high parts of the sierra, the Austrian pine is predominant, which in turn makes way for the savin juniper and the communities of pines on the crests and rocks. This vegetation is rounded off with the presence of a dense Mediterranean type scrub and with interesting botanical endemisms dotted sparsely over the area. Thanks to the variety of environments in the sea, the fauna is extremely diverse, with the population of griffin vultures being particularly important. Other species of interest are the mountain goat, mouflon, fallow deer, wild boar, lynx, wild cat or marten, among the land vertebrates; or the golden eagle, peregrine falcon or the black kite, amongst the birds.
Sierra de Castril Nature Reserve
---
18071 Castril, Granada (Andalusia)
Useful information
What you need to know
---
Cultural information

From the crag the remains of Castril castle overlook the town, a large part of the sierra and the valley. From the remains of the towers and walls you will be afforded impressive views of the area.

Environmental information

The vegetation is dominated by the gall-oak or ash in humid areas. As for the fauna, the griffon vulture, golden eagle, otter, wild cat or marten, amongst others, are worthy of note.

Information for visits

You can get there from Seville and Granada by motorway A-92. After passing the town of Gaudiz, take the Baza exit and continue on the local road that leads to Benamaurel.