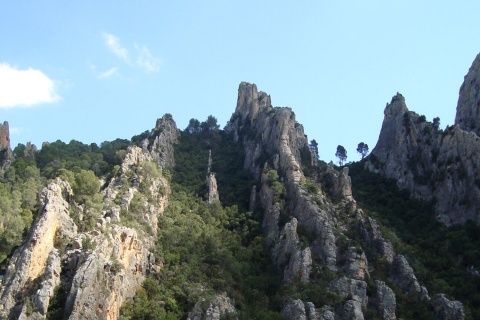 Hoces del Cabriel Nature Reserve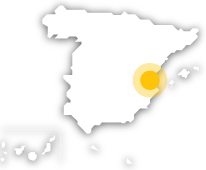 A landscape of river banks and crags
---
It is located in the area around the Cabriel River, which separates the regions of Castile-La Mancha and the Region of Valencia.
The Nature Reserve lies in the Region of Valencia between the municipalities of Villagordo del Cabriel, Venta del Moro and Requena. Its unique landscape features rivers and geological formations such as crags and gorges, which make it the perfect habitat for river wildlife and birds of prey. It has been declared a Special Bird Protection Area (SPA). In the area of Cuenca (Castile-La Mancha) there is a Nature Reserve with the same name that is currently closed to the public.
Hoces del Cabriel Nature Reserve
---
Valencia-València (Region of Valencia)
Useful information
What you need to know
---
Cultural information

There are numerous Iberian and Roman archaeological sites in the area. Another outstanding feature is the Puente de la Vía palaeontological site, where fossils of giant camels have been found. All along the Cabriel River there are remains of constructions such as bridges and waterwheels, as well as the continental salt mines of Jaraguas and Villagordo, which continued in use until recently. The wine-producing tradition is also present with various important wineries, some of which are open to visitors, in addition to the Region of Valencia Wine Museum in Utiel.

Environmental information

Cabriel River, with its tributaries and its undulating terrain, offers a unique and beautiful natural environment. It has the best preserved riverside forest in the region. The fauna includes birds of prey, river animals and various reptiles and amphibians.

Information for visits

The Nature Reserve's Visitor Centre is about 100 km from the city of Valencia, and can be reached by turning off the A-3 motorway towards Madrid at junction 266. The Reserve contains several signposted hiking routes.