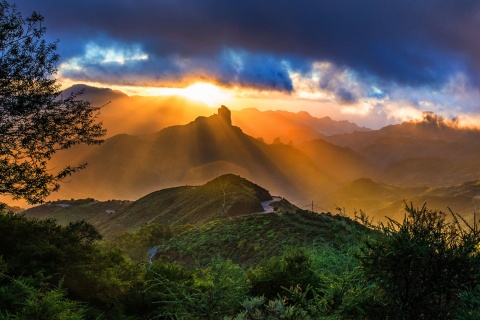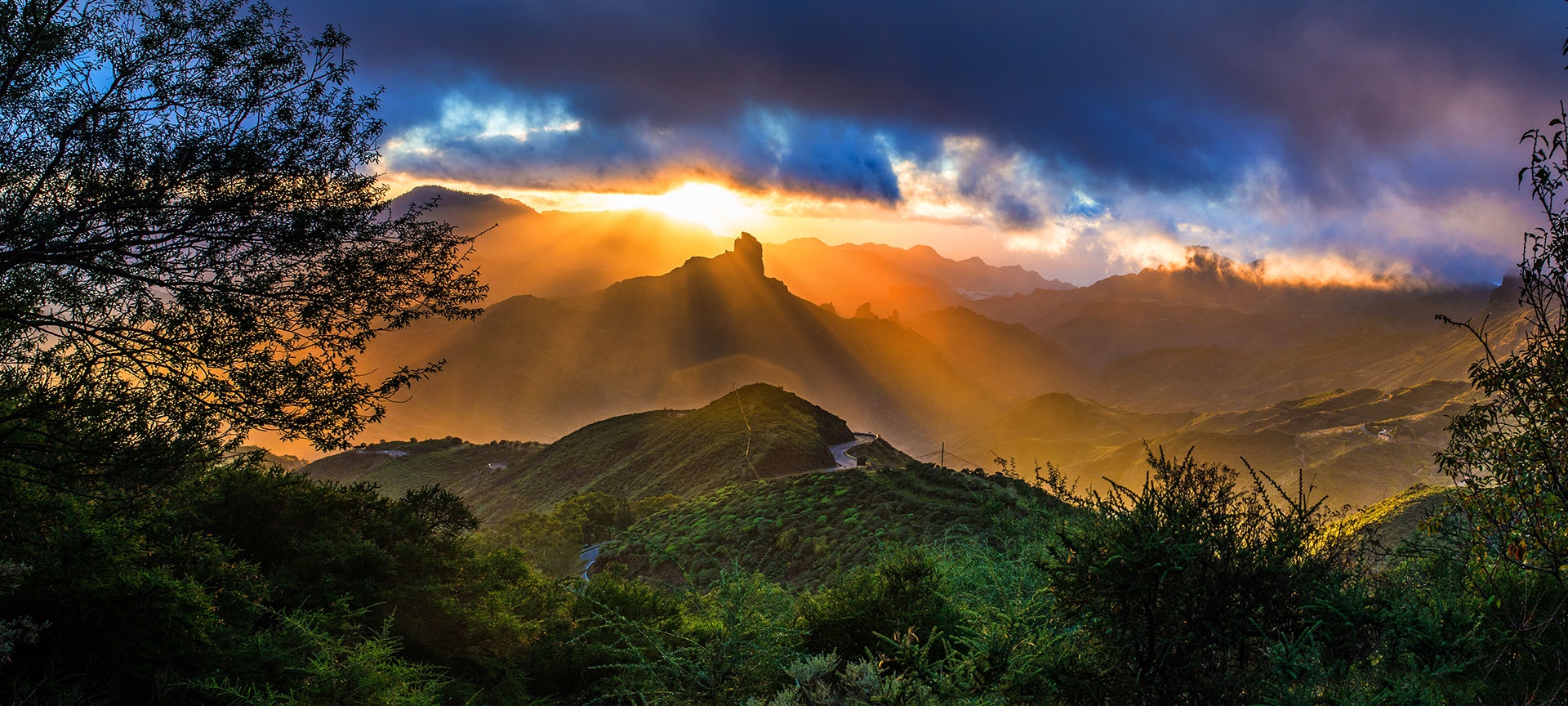 Cultural Landscape of Risco Caído and the Sacred Mountains of Gran Canaria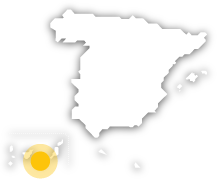 In this mountainous area at the heart of Gran Canaria island, surrounded by a landscape of gorges, cliffs and volcanic formations, you can still find traces of troglodyte habitats, cisterns and granaries, evidence of a long-vanished island culture. The unique value of this key location in the aboriginal culture of the Canary Islands has earned it UNESCO World Heritage status.
This cultural site covers around 18,000 hectares, over 11% of the island. Risco Caído is a troglodyte-era archaeological site comprising 21 caves with significant rock art thought to relate to magical or religious beliefs and fertility rituals. One of these caves has a small opening in its roof where light can enter from the summer solstice to autumn, illuminating the walls and revealing a series of rock art engravings. Because of this, many archaeologists think that Risco Caído could have functioned as a prehistoric astronomical clock. In fact, ceremonies are held in the temples or "almogarenes" of Risco Caído and Roque Bentayga, relating to the seasons.However, although Risco Caído is special thanks to its symbolism, it is just one of 1,500 caves making up this troglodyte-era landscape. The Sacred Mountains include a set of archaeological sites scattered among the municipalities of Artenara, Tejeda, Agaete and Gáldar, with natural and artificial caves which had multiple uses as homes, granaries and burial sites.
Cultural Landscape of Risco Caído and the Sacred Mountains of Gran Canaria
---
Calle Camino de la Cilla, s/n, Artenara, Gran Canaria
35350 Gran Canaria (Canary Islands)
Useful information
What you need to know
---
Cultural information

One of the most striking aspects of this area is that two radically different cultures have occupied it continuously over more than 1,500 years: pre-Hispanic Amazigh (Berber) populations from northern Africa, who gave these mountains their sacred dimension, and Europeans after the island was conquered by Castile in the late 15th century. The current population of the island is descended from both of them.

Environmental information

The Cultural Landscape of Risco Caído and the Sacred Mountains of Gran Canaria covers almost the entire Tejeda caldera, the Tamadaba massif and part of the gorge of Barranco Hondo. Here you can find authentically native landscapes such as the pine forest and bird species like the Gran Canaria blue chaffinch and the woodpecker.

Information for visits

One of the best ways to experience this cultural landscape is by walking along some of the different hiking trails in the area. You can find information here on four accessible routes. There is a Visitors' Centre for Risco Caído and the Sacred Mountains of Gran Canaria (in Artenara) which explains very well the secret world of the original inhabitants of the island. And it will soon be possible to visit the Risco Caído neocave, an exact replica of this extraordinary lunar and solar temple.