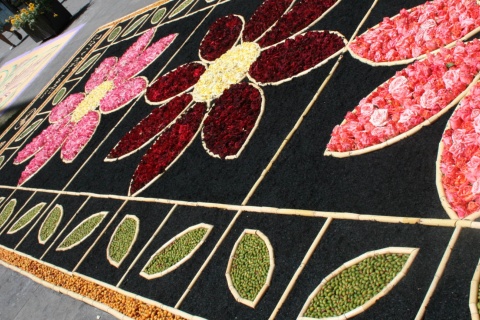 Corpus Christi in San Cristóbal de La Laguna (Tenerife)
This is one of the oldest religious festivals to take place on the island of Tenerife, when the streets of San Cristóbal de la Laguna are carpeted with flowers.
The celebration is also known as the 'flower festival', as the citizens decorate the streets with carpets made out of petals, shrubs, plants and heather. Although there are references dating from the late 15th century which mention the celebration of the Corpus Christi in the town, the tradition of decorating the streets with carpets of flowers did not emerge until the early 20th century. Starting the night before, multitudes of local inhabitants come together to prepare these carpets in the streets along which the procession of the Santísimo Sacramento is due to pass the next day.
Corpus Christi in San Cristóbal de La Laguna (Tenerife)
---
San Cristóbal de la Laguna, Tenerife (Canary Islands)
Calendar
Other events you may be interested in
---